Aidan Wright out of luck in Italy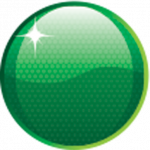 An early race incident hampered Aidan Wright's impressive run near the front of the field in the CIK-FIA Under 18 World Karting Championship in Italy.
Wright started the weekend by qualifying 28th fastest in the 64-driver field at the Sarno circuit. During his four heat races Wright recorded two fourths, an eighth and a sixth to line up ninth for the opening pre-final of the weekend.
Drama struck for the 16 year-old during the formation laps with an engine issue forcing him to start from the rear of the 34-kart field in the wet conditions. Determined to claw his way back into contention, Wright charged to 19th place at the finish.
Starting from 19th in the main event, Wright made a fantastic start to be running as high as tenth at the end of the opening lap – however, his run to the front was derailed shortly after. An accident on lap three caused his kart to stop, and after restarting his kart Wright was well behind the field, as a result he finished 27th.
"The weekend was full of ups and downs, while the final result wasn't there but to know I could match the speed of the world's best drivers, in both dry and wet conditions, is very pleasing," said Wright.
"I was pitted next to Matthew Graham (eventual champion), with him running the same Zanardi kart as mine it was great to be able check set-ups with him across the weekend. After a great run in the heat races I was very confident of a top result in the final, but unfortunately it wasn't to be."
Third place in the main event was enough for Englishman Matthew Graham to snare the championship ahead of Finland's Pyry Ovaska. After Jake Dennis' victory in last year's inaugural Under 18 World Championship, it is the second consecutive victory for English drivers. Wright finished 18th in the final standings.
Meanwhile, on the other side of the globe, Borg was competing in the 35th Toyota All Japan SL Kart Meeting at the Lake Biwa Sportsland in Japan.
Like Wright, Borg showed some great speed across the weekend to be running well inside the top ten before a crash early in the main event cost him any chance of a top result.
This weekend will see the overseas influx of Australian kart racers continue with Cian Fothergill competing in the Asia-Pacific KF2 Championships at Suzuka in Japan.