Carrera Cup drivers to race in Wanneroo 300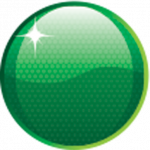 Carrera Cup front-runners Daniel Gaunt and Michael Patrizi will compete in the Wanneroo 300 at Barbagallo Raceway this Saturday.
The Porsche pair will drive for K-Tec Motorsport in the unique endurance race format that will be held over three separate races with the finishing order determined from the accumulated elapsed time of the three races.
The two driver races will see each driver get their own 40 lap race, followed by a final 45 lap race that will include a compulsory driver change between lap 17 and lap 25.
Gaunt will team-up with Richard Bennett in a Porsche GT3 Cup Car, while Patrizi will drive with Adam Marjoram in the team's other car.
The race will see a wide variety of cars competing, including Sports Cars, Marque Sports Cars, Sports Sedans, Street Cars, Improved Production Cars and Saloon Cars.
Gaunt says that the K-Tec team is treating the event seriously.
"It's a pretty unique race and these guys want to go well," Gaunt told Speedcafe.com.
"If Michael and I can help them go well, that would be great.
"With these races, there's a massive variant of cars, so the key will be to finish. It will be a long day of racing, and there could be cars 10 second a lap slower than you. The idea will be to stay out of trouble, but most importantly be patient with the lapped cars."