Carrera Cup star tests Webb's V8 Supercar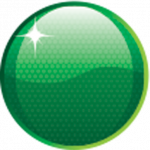 Jonny Reid has tested Jonathon Webb's Mother Energy Drinks Ford Falcon at Queensland Raceway.
The Kiwi, currently fourth in the City Index Porsche Carrera Cup, completed around 35 laps of test in Webb's car, getting down to some respectable lap times.
The test was the last V8 Supercar to use the race track before it gets resurfaced. CLICK HERE for Speedcafe.com's recent story on QR's resurfacing.
Reid has limited V8 Supercars experience, having only competed in one V8 race – the 2003 Bathurst 1000 with Smiths Trucks Racing. The Holden entry he drove was eliminated from competition early in the race, meaning his experience was reduced to practice only.
Since then, he has driven for New Zealand's A1GP entry, plus Carrera Cup racing in both NZ and Australia. He also tested for Kelly Racing twice last year.
Reid says that the test had a double meaning – showing the team his ability for a possible endurance seat for next year, plus gearing towards a full-time future in the class.
"Right now, my focus is to get a full-time career going in the V8 Supercars Championship," he told Speedcafe.com.
"This test is a step forward and it would only mean the endurance drives with the Mother Energy team next year, but I'm looking for more than that in the future.
"The car was great to drive. I felt right at home, pretty much after the first few laps and I was able to belt out some reasonable times on the tyres we were on."
CLICK HERE for more with Jonny Reid in today's edition of Cafe Chat.