Moves in Castrol EDGE Rankings after GC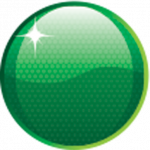 Jamie Whincup stole a march on his chief rival Craig Lowndes in both the V8 Supercars championship and the Castrol EDGE Rankings following the Armor All Gold Coast 600 at Surfers Paradise.
Whincup and his partner, former F1 driver and Le Mans frontrunner Sebastien Bourdais, were the men to beat throughout the weekend, although Lowndes and his partner, triple WTCC champion Andy Priaulx, were a good match in practice.
Come qualifying however Lowndes' car was beset by technical issues and Whincup was able to take pole. Bourdais started the race and quickly assembled a large lead, which Whincup then preserved until the end of the race to take the chequered flag.
The duo were on pole again for race two, but were edged out in the fight for victory by Mark Winterbottom and Richard Lyons.
Victory and second allowed Whincup to jump Lowndes – whose best result was 20th in race two – in the championship, and pull further away in the Rankings.
Having trailed his main rival by 100 points heading into the Gold Coast, he now leads by 143 points, while in the Rankings he made up eight places to break into the top 70, while Lowndes fell seven places and is now at risk of falling out of the top 100.
Surfers Paradise also paid dividends for Mark Winterbottom and Rick Kelly, the latter of whom moved into the Australian top 10 at the expense of FIA GT1's David Brabham.
Winterbottom moved up six places as a result of his victory in race two, while Kelly rose six places to 190th overall as a result of finishing fifth and seventh in the two races alongside Jorg Bergmeister.
On the opposite end of the scale, Garth Tander fell in both the championship and the Rankings after Surfers. Partnering Ryan Briscoe, a pit stop error in race one dropped him out of contention and down to 11th, while in race two he finished as last of the finishers in 23rd.
Having won at the Gold Coast last year, Tander suffered a big points drop and fell eight places to 179th as a result.
Castrol EDGE Rankings Top 10 Australians*
Core Series Rank Score
1 Mark Webber F1 3 20,203
2 Will Power IndyCar 7 17,427
3 Ryan Briscoe IndyCar 30 10,428
4 Marcos Ambrose Sprint Cup 64 8,271
5 Jamie Whincup V8 Supercars 69 8,012
6 Craig Lowndes V8 Supercars 99 6,570
7 Daniel Ricciardo F1, FR 3.5 122 5,663
8 Mark Winterbottom V8 Supercars 133 5,440
9 Garth Tander V8 Supercars 179 4,588
10 Rick Kelly V8 Supercars 190 4,456
*Data correct as of October 26, 2011
To see the full Castrol EDGE Rankings and Race for 2011, please visit www.castroldriverrankings.com