McLaughlin secures Fujitsu support for 2012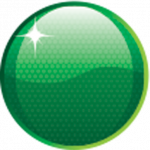 Scott McLaughlin has confirmed he will carry the support of Fujitsu in his bid to win the 2012 V8 Development Series.
McLaughlin, 18, has signed Fujitsu General to sponsor his entry into his third-straight Development Series.
The Gold Coast based, New Zealand born driver has been enjoyed a strong 2011, scoring three podiums and his first race win at Queensland Raceway.
McLaughlin currently sits fourth in the Fujitsu V8 Supercars Series.
Of late, McLaughlin has also been racking up plenty of miles driving V8 Supercars' 'Car of The Future' prototypes.
A delighted McLaughlin is looking to repay the faith that Fujitsu has placed in him.
"I'm so pleased that Fujitsu will be continuing to support me in 2012," he said.
"The relationship started back in 2008 when I was part of the Britek Motorsport scholarship and they invested in me as part of their initial youth development program, so I want to repay their continued faith with more race wins and ideally next year's championship.
"I've already started preparing for next year with a new training program and on the back of running the New Zealand V8 Super Touring races early next year I'm sure I'll be well and truly ready to go after the title.
"I also want to be part of the V8 Supercar endurance races next year and that's my other firm goal for the racing season ahead. Sandown is next up then Sydney, where I was on the front row last year, and the new FG feels great to drive, so hopefully I can finish the year on a high."
Fujitsu General's Deputy Managing Director, Philip Perham is also excited about the continued association with McLaughlin.
"With Scott currently sitting fourth in the Fujitsu V8 Supercars Series, it is perfect timing for Fujitsu to announce our continued support of Scott into the 2012 season," he said.
"Having supported him over the past two seasons and seeing Scott's real progress has been very satisfying for all at Fujitsu. Realising his first race win along with several round podium results this year, we are certain that Scott has long V8 Supercars career ahead of him."