Baird cleans up in Gold Coast Carrera Cup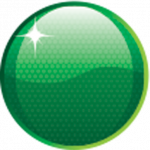 Craig Baird has completed a clean sweep of the Porsche City Index Carrera Cup races on the streets of Surfers Paradise, winning Races 2 and 3.
The Kiwi led every one of both race's 12 laps to totally dominate the weekend.
In Race 2, fellow Kiwi Daniel Gaunt trialled Baird home, ahead of British driver Ben Barker, former V8 Supercars driver Steven Richards and Kiwi Paul Kelly, who secured his best-ever Carrera Cup race result.
The race was marred by an awkward incident between McElrea Racing team-mates Michael Patrizi and Jonny Reid. Patrizi had a tyre go flat at Turn 13, pitching him into a spin. Reid was left with nowhere to go and his car climbed over to of Patrizi's.
Theo Koudouris continued his good form from Race 1, finishing as the highest placed Elite driver.
In the 14 lap Race 2, Baird finished ahead of Richards, Gaunt, Matthew Coleman and Reid rounded out the top five.
Max Twigg was the first of the 'Elite Class' drivers home in sixth.
The final round of the 2011 Porsche City Index Carrera Cup will be held on the Olympic Park streets for the Sydney Telstra 500 in December.