Baird takes last minute pole on GC streets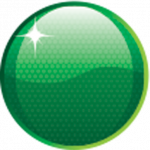 Craig Baird has taken pole position in the last minute of qualifying for the penultimate round of Porsche City Index Carrera Cup Australia.
The Gold Coast based racer will start Saturday's opening race alongside countryman Daniel Gaunt, who had the top spot until the final stages of the qualifying session.
Baird's qualifying session didn't all go to plan though, losing his front splitter early in the session. After a five minute pit stop to replace the splitter, Baird returned to the session to post the quickest time, ahead of Gaunt, Ben Barker, Jonny Reid, Michael Patrizi, Steven Richards and Elite Class leader James Koundouris in seventh place.
"I'm confident going into tomorrow's race," said Baird. "My car is a lot quicker than it showed in qualifying. The qualifying session was a bit disruptive with our five-minute break and we didn't get the tyres up to the temperature we needed them.
"I was confident I could get pole though. I've always run well in the Gold Coast at my home race.
Porsche City Index Carrera Cup Australia will hold one race on Saturday, with a following two races on Sunday.