GRM confirms Fujitsu re-signs, Holdsworth out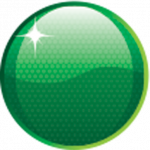 Garry Rogers Motorsport has confirmed that Fujitsu General will continue as the team's primary sponsor for the next two years.
In a statement today, GRM boss Garry Rogers announced the extension of Fujitsu's support, while also confirming that Lee Holdsworth will leave his team at the end of the season.
Holdsworth will leave the Victorian-based team, bound for Stone Brothers Racing to replace Alex Davison in the #4 IRWIN Tools Ford.
The new deal with Fujitsu will see GRM stay on the cars until the end of 2013.
Fujitsu General National Marketing Manager Milton Kaloudis said it is great to continue the affiliation between the company and the team.
"Sponsorship is a vital component to the relationship between businesses, and the staff get a real buzz from being part of the team," said Kaloudis.
GRM team owner Garry Rogers said it was very rewarding to have secured Fujitsu as his major sponsor.
"History has shown we have an excellent team here," he said.
"Over the years we've always had long term agreements with sponsors with Valvoline (26 years) and Cummins (18 years), we aren't one to chop and change.
"Our ongoing results and accompanying sponsorship activities is what has encouraged our sponsors to remain with GRM."