Porsche Carrera Cup confirms 2012 schedule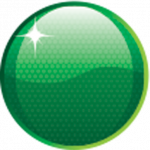 Porsche City Index Carrera Cup Australia has announced an expanded eight round calendar for 2012.
Next year's schedule visits the same venues as this year's calendar, with the addition of the yet-to-be-confirmed season opener at the Clipsal 500 in Adelaide.
The calendar was confirmed by V8 Supercars this morning after it announced its 2012 schedule at the Supercheap Auto Bathurst 1000.
Porsche Cars Australia Motorsport Manager, Jamey Blaikie, says the 2012 schedule is the best the category has ever secured.
"It's always important for our brand, sponsors and teams that we are showcased at the best events in Australian motorsport. We achieved that objective this year with the exception of the Clipsal 500 event," said Blaikie.
"Our 2012 calendar is by far the best compilation of events that the championship has ever seen. We believe our participation at the Clipsal 500 event will be confirmed in the coming weeks, so with its inclusion, the category will feature at all of V8 Supercars' marquee events in Australia, as well as the Formula 1TM Australian Grand Prix.
"With the strong support of our existing competitor base for the new calendar and the increase in car numbers for 2012, I believe we are close to the right formula for the long term success and sustainability of the category in Australia."
CLICK HERE to see 2012 V8 Supercars calendar, announced yesterday.
See below for the calendar of the 2012 Porsche Carrera Cup Australia.
Round 1, Clipsal 500, Adelaide Parklands
Round 2, Formula 1TM Australian Grand Prix
Round 3, Trading Post Challenge, Perth
Round 4, Phillip Island
Round 5, Sucrogen Townsville 400
Round 6, Supercheap Auto Bathurst 1000
Round 7, Armor All Gold Coast 600
Round 8, Sydney Telstra 500