Besnard speaks on horrifying Bathurst crash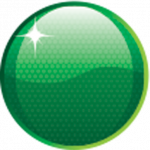 A radio malfunction has been blamed for contributing to David Besnard's fireball incident at Mount Panorama today.
After Besnard replaced Steve Johnson in a pit stop, 'Bezzy' exited pit road without communication to his team.
Car #17's engineer Greg Wheeler was trying to tell Besnard to "pump the brake pedal."
At the end of Mountain Straight, Besnard realised he had no pedal pressure. He spun the Jim Beam Falcon into the wall, rupturing the fuel cell before catching on fire.
"It was really unfortunate for the team, myself and Steven," Besnard said.
"I took off out of the pits and had no brakes. What had happened was that we changed the pads, and Greg's radio went down at the same time. I couldn't hear him telling me to pump the pedal. I was pumping as quickly as I could, but it was only right at the end that I got a pedal. I locked the rears up, spun me into the wall and the rest is history.
"I feel bad for the team and we have one pretty sore car."
Besnard said that the only soreness was in his eyes when the extinguisher foam was sprayed by the brave fire marshals into the car.
"I'm fine. It probably looked more spectacular than it was," Besnard said.
"The marshals did a really good job – maybe too good a job. They got foam over me, powder over me, and it all went in my eyes. That's the biggest worry, but I'm fine."
Besnard praised the quick response of the marshals.
"They are great," he said.
"I thought "here we go, a BBQ," but before I knew it, the flames were out and I just had to concentrate on getting out of the car."
CLICK HERE for Speedcafe.com's initial report of the incident.