Patrizi takes maiden Carrera Cup win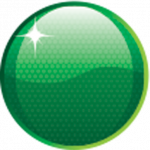 Michael Patrizi has taken his maiden Porsche City Index Carrera Cup Australia race win by dominating the weekend opener at Bathurst.
The West Australian qualified second for the race and gained the lead at the start before charging to a lengthy gap over the field.
Patrizi eventually took the race win over Steven Richards, Ben Barker, Craig Baird, Daniel Gaunt, Matthew Coleman and Tim Leahey in seventh.
Baird started from pole position but jumped the start. After the championship had a rule change for the start line infringement, Baird was handed a five-second penalty after the race instead of a drive through penalty, pushing him from third to fourth.
"I got an awesome start," said Patrizi. "Baird jumped the start which made me almost jump it myself. From then on I pushed and got a great lead. I made a mistake so I backed off and really cruised those last four or five laps.
"I'm stoked. The McElrea boys have done a fantastic job and had a lot of faith in me getting me into the championship. I know it's only a win in the first race of the weekend, but I'm pretty confident moving forward.
"I don't feel like we've shown our true pace this weekend so I can't wait for the coming two races."
Max Twigg was the best placed Elite Class driver in eighth place, ahead of Jeremy Gray, Damien Flack and James Koundouris.
Jonny Reid suffered battle damage early in the race which dropped him down the order to eventually finish 13th.