Craig Baird scores Porsche pole at Bathurst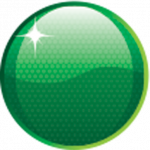 Craig Baird has secured pole position for Porsche City Index Carrera Cup Australia at Bathurst today.
Baird, who is yet to win a Carrera Cup race at Mount Panorama, claimed the fastest time in the 20 minute session, posting the pole position time on his final lap of the session.
After both practice sessions where held in wet conditions, Baird suggested driving on a dry track for the first time for the weekend in qualifying proved difficult for all drivers.
"That was the first session any of us had done in the dry so I think there is room for improvement in the set-up of the car; we didn't quite have it right so we'll certainly make some changes overnight," said Baird.
"I think we've got a better race car than what we've got as a qualifying car so I'm definitely confident going into tomorrow."
Baird qualified ahead of Michael Patrizi, Steven Richards, Daniel Gaunt, Ben Barker and Jonny Reid, who ended his qualifying session at Forest Elbow after contacting the tyre wall.
While Matthew Coleman and Tim Leahey finished the session in seventh and eighth position, Shane Smollen posted the best time of the Elite Class drivers in ninth, ahead of Jeremy Gray in 10th.
"It was like going out for the first practice session because we had wet conditions for the first two sessions with qualifying held in the dry. We had just settled into the wet conditions and then, in the dry, it felt like a completely different car," said Smollen.
"It's great to be up near the fast guys and I'll do my best to get a good start and try to hang with the Professional drivers."
Porsche City Index Carrera Cup Australia will hold two races on Saturday, with one further race on Sunday.