Baird fastest in opening Carrera Cup hit-out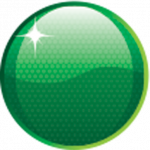 Craig Baird has dominated the opening practice session for the fifth round of Porsche City Index Carrera Cup Australia at Bathurst.
At the wheel of his new-look Porsche GT3 Cup car, Baird finished the opening practice session 2.6 seconds quicker than his nearest rival Michael Patrizi, with Briton Ben Barker the third quickest driver.
Baird will be one of four drivers who will race in both the Supercheap Auto Bathurst 1000 and the Porsche City Index Carrera Cup Australia championship throughout the weekend, and believes his vast experience around the 6.213 km circuit played a large role in his early weekend form.
"Obviously I've done 17 Bathursts which makes a difference, especially when you've been around here in the wet and you know where you're going, while there are guys out there who probably haven't done a lap in the wet," said Baird, who will also line up alongside Fabian Coulthard in the #61 Bundaberg Racing Commodore for the 1000 km V8 Supercars race.
"It's a big margin but it's probably a bit of a false economy because it's only practice. I know the track; I know it in the dry and I know it in the wet and there are guys pioneering a little bit at the moment. That's a pretty handy advantage over guys like Daniel Gaunt who, while they have been here before, haven't raced here in a Porsche."
Behind Baird, Patrizi and Barker, series leader Jonny Reid finished fourth quickest ahead of Steven Richards, 2011 newcomer Tim Leahey, Daniel Gaunt and Elite Class pace-setter Damien Flack.
Porsche City Index Carrera Cup Australia will hold its second practice session and qualifying tomorrow, with two races on Saturday and one race on Sunday.