Mawson's world title assault receives boost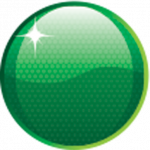 Joey Mawson's assault on the upcoming Junior Rotax World Titles has received a boost with news of additional support from Fujitsu General.
The 15-old-year New South Welshman is one of the eleven younsters currently involved in Fujitsu's 'Cool' Driver program, and will contest this year's World Rotax Finals, to be held at the Al Ain Raceway in Abu Dhabi during November.
Mawson has enjoyed a successful year in the Junior Max class, winning the National Title event at Geelong a fortnight ago, having already sewn up the championship race for a berth at the 2011 World Titles.
"We were struggling to find the budget to make it and with Fujitsu's generous support we are now all set to challenge for the World Titles," said Mawson.
"The Fujitsu 'Cool' Driver Program has been awesome and the support they have given me is quite overwhelming.
"I really want to repay the faith they have placed in me and represent Australia and the Fujitsu 'Cool' Driver Program in my quest of becoming World Champion."
Fujitsu General's national marketing manager Milton Kaloudis says he's pleased with how the Fujitsu Cool Driver program, which also includes Australian Formula Ford Championship front-runners Cameron Waters and Nick Foster, is working in its first season.
"Fujitsu General is very proud to be supporting today's young Karting and Formula Ford drivers through the development of the Fujitsu Cool Driver Program," said Kaloudis.
"Motorsport in Australia is very competitive and quite often we have seen extremely talented drivers miss out as a result of not having the financial backing to keep them in the sport.
"The financial assistance Fujitsu General has provided Joey with is small compared to the sacrifice that he and his family have made to his career, but will ensure he makes it to this all important overseas event.
"The Junior Rotax World Titles will be a tremendous opportunity for Joey to hone his skills against the world's best in his class and we are certain that Joey will do both Fujitsu and Australia proud."