Jean Alesi to compete in 2012 Indy 500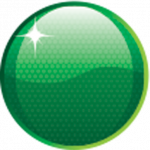 Former Formula One ace Jean Alesi will make his debut in the Indianapolis 500 next year.
Alesi, who made 184 F1 race starts for one win (Montreal in 1995), will be backed by Group Lotus in his Indy bid.
The Frenchman works for Group Lotus as an ambassador, but it has not been confirmed which team the 47-year-old will compete with.
One thing that has been confirmed is that Alesi's entry will be powered by a Lotus engine. The company is joining Honda and Chevrolet as an IndyCar supplier as the series launches its new technical package for 2012. CLICK HERE for Speedcafe.com's prototype test story today.
In Singapore ahead of this weekend's F1 street race, Alesi confirmed his entry in the 'greatest spectacle in motor racing.'
Stan Sport is the only way to watch every round of the INDYCAR SERIES. Click here for all the action streaming ad-free, live and on demand.
"The rumour has been growing and I can now officially confirm, I will definitely be on the grid of the Indy 500, on May 27 2012," said Alesi.
"I will simply have to go round the oval 200 times at an average speed of 370km/h and finish in front of the 32 other competitors to enjoy this famous milk bottle handed to the winner.
"But it's a long way to the chequered flag: rookie test, pole day, the 200 laps … I am aware that this is a major challenge that entails a lot a personal and physical sacrifices to make qualifying and the race happen in the best of conditions."
Alesi says that he has already begun training for the event.
"Dallara, who allowed me to win the [French] F3 championship in 1987 with the F386 and then the F387 chassis, are backing me up in the challenge by allowing me to use their simulator," said Alesi.
"I have already clocked quite a few hours in it to get to grips with the specifics of this series which is new to me as a driver."
See below for a preview of this weekend's Singapore Grand Prix.