Tony Bates to debut new colours at Bathurst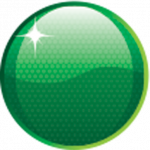 Fujitsu V8 Supercars Series driver Tony Bates will sport new colours when the 2011 season continues at Bathurst next month.
The 42-year-old Melbourne based driver has picked up naming rights support from online betting agency Favourit.com.
Bates gave his new look its first on-track outing today at Calder Park Raceway as part of a ride day featuring Greg Murphy Racing, Stone Brothers Racing and Brad Jones Racing.
"It's great to have Favourit on board – the orange colours should really stand out on the track," Bates told Speedcafe.com at Calder Park.
"Favourit will be with us for the rest of this season, as well as next year, regardless of whether we continue in the Fujitsu Series or move to the Carrera Cup.
"It's been good fun to give some of the Favourit guys some laps in the car today to show them what it's all about, and I can't wait to head up to Bathurst next month for the next event."
Bates' new deal follows the collapse of his previous sponsor, online betting agency SportsAlive.com, late last month.
Bates currently sits 20th in the 2011 Fujitsu V8 Supercars Series after four rounds, having scored a career best seventh place finish in Race 1 at Queensland Raceway.
CLICK HERE for Speedcafe.com's recent story Bates' potential switch to the Carrera Cup in 2012
CLICK HERE for more from today's ride day at Calder Park