Consistent Waters takes overall FFord win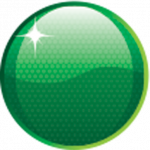 Cameron Waters has taken his third round victory of the 2011 Australian Formula Ford Championship, despite not winning any of the three races at Phillip Island this weekend.
The Linde Mygale driver scored a third and two second place finishes to extend his championship lead with only two of the eight rounds remaining.
Trent Harrison and Tom Williamson rounded out the podium places with strong drives in Race 3, which was won by CAMS Rising Star Jack LeBrocq.
"I'm honestly a little surprised to get the round win considering I didn't win a race, but I'll take it," said Waters.
"It's was a really good weekend and lots of fun, it always is when you're racing at Phillip Island; it's just such a good track.
"I always aim to win, but this weekend I proved that consistency counts and I'm stoked to walk away with another trophy.
"I've got a really good lead in the championship now and I can't wait for the Gold Coast, I did well there last year, so hopefully I can have another good round and wrap up the championship."
Harrison scored his best finish of the season with second, winning race two on Saturday in the process. The result moves him up to sixth in the championship standings just 40 points behind teammate LeBrocq in third.
"I'm really happy right now, after the season we've had, getting my best result here means a lot. The car is getting better with each race, so I'm excited about the remaining races," said Harrison.
"I can't wait to get to the Gold Coast for the next round, I love that circuit and I think it's going to be a great weekend. I feel like it really suits my driving, so I'll be looking for another strong result."
Brad Jones Racing junior driver Williamson took another podium finish this season with some sensible driving across the weekend. The New South Welshman enjoyed plenty of time at the front of the field, but had to settle for third.
"Consistency was the key for me this weekend and I think I really used my head this round and focused on the weekend as a whole, rather than individual race results. I made sure I played it smart and didn't' do anything silly and we've been rewarded for that," Williamson said.
Daniel Erickson was the highest placed Spectrum in fourth ahead of LeBrocq and Nick Foster, while Liam Sager, Matt Brabham, Gary Jacobson and Shae Davies rounded out the top 10.
The next round of the championship will take place on the streets of Surfers Paradise on October 21-23.