Vettel blitzes field in Monza qualifying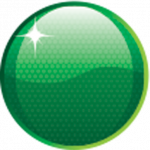 Sebastian Vettel has extended Red Bull Racing's unbeaten qualifying run in 2011 by taking pole position for the Italian Grand Prix.
The German's final Q3 flier was enough to beat McLaren's Lewis Hamilton by 0.45s.
Jenson Button will start third, despite joining Hamilton in failing to improve in the dying stages of the final session.
Fernando Alonso did enough to knock Mark Webber from fourth position with his last lap, while Felipe Massa, Vitaly Petrov, Michael Schumacher, Nico Rosberg and Bruno Senna rounded out the top 10.
Further down the order, Daniel Ricciardo trumped team-mate Tonio Liuzzi's best effort by almost 0.2s to take 23rd, while Toro Rosso's Jaime Alguersuari was the final car to miss the Q2 cut-off in 18th.
See below for the full qualifying result
| | | | | | | |
| --- | --- | --- | --- | --- | --- | --- |
| Pos | Driver | Team | Q1 | Q2 | Q3 | Laps |
| 1 | Sebastian Vettel | RBR-Renault | 1:24.002 | 1:22.914 | 1:22.275 | 15 |
| 2 | Lewis Hamilton | McLaren-Mercedes | 1:23.976 | 1:23.172 | 1:22.725 | 16 |
| 3 | Jenson Button | McLaren-Mercedes | 1:24.013 | 1:23.031 | 1:22.777 | 17 |
| 4 | Fernando Alonso | Ferrari | 1:24.134 | 1:23.342 | 1:22.841 | 18 |
| 5 | Mark Webber | RBR-Renault | 1:24.148 | 1:23.387 | 1:22.972 | 14 |
| 6 | Felipe Massa | Ferrari | 1:24.523 | 1:23.681 | 1:23.188 | 17 |
| 7 | Vitaly Petrov | Renault | 1:24.486 | 1:23.741 | 1:23.530 | 19 |
| 8 | Michael Schumacher | Mercedes | 1:25.108 | 1:23.671 | 1:23.777 | 13 |
| 9 | Nico Rosberg | Mercedes | 1:24.550 | 1:23.335 | 1:24.477 | 17 |
| 10 | Bruno Senna | Renault | 1:24.914 | 1:24.157 | | 20 |
| 11 | Paul di Resta | Force India-Mercedes | 1:24.574 | 1:24.163 | | 15 |
| 12 | Adrian Sutil | Force India-Mercedes | 1:24.595 | 1:24.209 | | 18 |
| 13 | Rubens Barrichello | Williams-Cosworth | 1:24.975 | 1:24.648 | | 19 |
| 14 | Pastor Maldonado | Williams-Cosworth | 1:24.798 | 1:24.726 | | 16 |
| 15 | Sergio Perez | Sauber-Ferrari | 1:25.113 | 1:24.845 | | 17 |
| 16 | Sebastien Buemi | STR-Ferrari | 1:25.164 | 1:24.932 | | 18 |
| 17 | Kamui Kobayashi | Sauber-Ferrari | 1:24.879 | 1:25.065 | | 16 |
| 18 | Jaime Alguersuari | STR-Ferrari | 1:25.334 | | | 11 |
| 19 | Jarno Trulli | Lotus-Renault | 1:26.647 | | | 12 |
| 20 | Heikki Kovalainen | Lotus-Renault | 1:27.184 | | | 13 |
| 21 | Timo Glock | Virgin-Cosworth | 1:27.591 | | | 9 |
| 22 | Jerome d'Ambrosio | Virgin-Cosworth | 1:27.609 | | | 11 |
| 23 | Daniel Ricciardo | HRT-Cosworth | 1:28.054 | | | 12 |
| 24 | Vitantonio Liuzzi | HRT-Cosworth | 1:28.231 | | | 11 |
See below for Speedcafe.com's Race Guides to this weekend's Italian Grand Prix and Rally Australia