ARC reveals details of two-wheel-drive future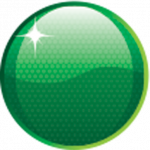 Bosch Australian Rally Championship CEO Scott Pedder has outlined the category's future technical regulations as part of today's Rally Calder launch.
CLICK HERE for Speedcafe.com's Rally Calder story
A new class, called Group G2, will provide the basis for a two-wheel-drive only championship next year, which will run alongside a separately scored four-wheel-drive championship.
The four-wheel-drive cars will continue to enter events in 2013, but will not be eligible for an ARC crown.
According to Pedder, the Group G2 regulations have been framed to deliver excitement to both fans and competitors alike, while also being cost effective and market relevant in order to attract manufacturer involvement.
"The new Group G2 is an extension of the Bosch ARC's 'Unrestricted' mantra and is about creating cars that look and sound great, are able to be built to a realistic cost and are more relevant to the cars Australians are driving on our roads," said Pedder.
"Our first priority was cars that look, sound and go fast with great spectator appeal, our second priority was that the cars would be market relevant and I believe we will achieve three objectives with these rules," he said.
"The rules have been formulated by a panel of experts including leading drivers, teams and administrators to ensure we created a set of rules that are fair, realistic and cost effective.
"Group G2 adds to the already available set of two wheel drive regulations being Production Rally Car( PRC) , FIA R and Group N, showroom etc allowing an unrestricted choice," he added
The basis of the new Group G2 will be front or rear wheel drive cars available for sale in Australia which must be no more than seven years old (plus model run ons).
Group G2 will allow four engine options with the choice of using the original head and block which came standard with the car, a substitute engine from the same manufacturer of no more than two litres capacity, a substitute FIA approved 1.6 litre turbo engine meeting S2000 regs (including turbo restrictor) which is from the same manufacturer and FIA Group R.
Option one and two both allow relatively free internals with a maximum rev limit of 8500rpm while option one must use the original intake manifold, which is free for option two.
Additionally option one turbocharged engines must use the original throttle valve housing, while naturally aspirated option one and two engines can be fitted with one throttle body per cylinder with a totally free exhaust manifold for both.
Group G2 cars will have a minimum weight limit on a sliding scale depending on the car's engine capacity. The sliding scale is slightly higher than the existing Production Rally Car rules recognising the fact that the current generation of road cars are heavier than older vehicles and as a cost reduction measure.
There will also be a multiplication factor of 1.7 applied to the engine capacity of turbocharged and supercharged petrol cars and a factor of 1.3 applied to turbo diesel engines.
The rules also give rear wheel drive cars a slight advantage in minimum weight requirements compared to front drive cars to allow for parity.
Group G2 cars will be allowed to use either a H pattern or a sequential gearbox up to a maximum of six forward speeds with the choice of ratios being free while the differential can feature a mechanical limited slip with a free choice of final drive ratios and drive shafts. The rules will however limit the size and type of clutch used.
Front Suspension must maintain the original mounting points however the cross member may be changed so long as the replacement is constructed from steel while the rules allow relative freedom for pivot and mounting points and total freedom for the suspension arms and hubs. Springs and shock absorbers are also free so long as the same number and type is used.
The rules for the rear suspension are much the same as the front with addition of the ability to move the upper mounting point by up to 20mm from the original.
The brakes are generally free save for some size and type restrictions while the cars are allowed some body modifications under the Group G2 rules including the fitment of front and rear spoilers and flared guards up to 75mm per side as per the FIA Super 2000 rules.
"These are going to extremely exciting cars to watch and to drive whether it is a two litre front drive car or a six litre rear drive V8 and will deliver variety and spectacle as well as helping attract manufacturer teams back to the sport," concluded Pedder.
See below for Speedcafe.com's exclusive video interview with Scott Pedder from Calder Park