Podium not swaying Ward on 2012 SGP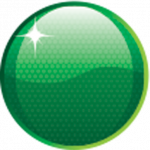 Ward stood on the podium in his very first Grand Prix at Torun across the weekend, finishing behind Andreas Jonsson and Jarek Hampel.
"It's too early to say. It's not really my decision and it's a decision I'll have to think a long time about. This was just a one-off meeting. These guys do 11 rounds. It takes a lot out of you.
"Something is going on inside of me that I've never felt before. It's pretty good. I had some good heat races and beat some good guys. But I thought that if I could make it to the final, anything could happen. I got third and once I was in third, I was just holding that inside line."
Ward fared better than the other Australians on the night, with Chris Holder and Jason Crump coming home with seven points. Holder is now placed seventh on the World Championship table with three rounds to go, the top eight automatically qualifying for the 2012 Championship.
Current World Champion, Tomasz Gollob was taken to hospital after being knocked out in a heat 17 crash with Artem Laguta.
Evergreen American, Greg Hancock leads the Championship by 17 points from Hampel, with Jonsson in third – 25 points from the Championship lead. Crump is currently fifth.
After making a stunning debut in the Speedway Grand Prix Series, finishing third, Australia's double World Under 21 Champion, Darcy Ward is undecided as to whether he is ready to step into the Series fulltime next year.