Charger V8 set for long awaited TCM debut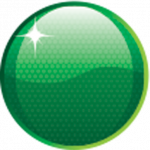 Elliot Barbour's Chrysler Charger E55 V8 will make its long awaited Touring Car Masters debut this weekend at Eastern Creek.
The Muscle Car Masters event will mark the first time that an eight-cylinder Charger has raced in the TCM class, with the 340ci motor being prepared by renowned builder John Sidney.
Twenty-year-old Barbour, who is competing in this year's Australian Formula Ford Championship with Evans Motorsport, raced at the Muscle Car Masters last year in a Ford Falcon XY, and says he's looking forward to making his return.
"I'm feeling really confident and keen to get back behind the wheel of a TCM car, especially in the Charger we've put together," said Barbour.
"The Touring Car Masters is an outstanding and competitive category and I think it could just be my showcase to the V8 Supercar fraternity, proving that I can handle the big V8s.
"Of course there is going to be huge differences between the open wheelers and the V8, but I'm feeling up to the challenge and very much looking forward to the weekend."
Also among the 34 car field this weekend will be the 1972 Holden Monaro of Matt O'Brien.
The New South Welshman is making his first appearance in the class since last year's finale at Homebush, and will sport new backing from Joy Mining Australia.
In other TCM news, Speed FX Racing has announced that its Falcon XB, to be debuted by Glenn Seton, will sport 'Day for Daniel' signage in support of the Daniel Morcombe Foundation's continued efforts to raise awareness for child safety.
John Bowe (Ford Mustang) currently leads the 2011 Touring Car Masters points standings after three of eight rounds.