Mark Webber fastest at wet Spa-Francorchamps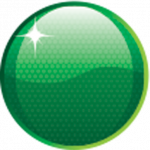 Mark Webber has ended a rain interrupted opening day of practice for the Belgian Grand Prix on top of the time sheets.
The Australian set the fastest time of 1:50.32s just past the halfway point in the afternoon session before heavy rain hit the Spa-Francorchamps circuit.
Fernando Alonso was second fastest, 0.14s adrift of Webber, while Jenson Button, Lewis Hamilton and Felipe Massa rounded out the top five.
The morning's session saw just 10 minutes of dry running completed before rain arrived, with Mercedes duo Michael Schumacher and Nico Rosberg leading the way having been the only two drivers to complete flying laps prior to the showers.
Trouble struck Renault's Bruno Senna and Force India's Paul di Resta in Practice 1, with both drivers crashing into the outside tyre barrier at the unnamed left-hander after Rivage. The pair escaped the incidents without injury and returned for the afternoon session.
See below for the session times
Practice 1
| | | | | |
| --- | --- | --- | --- | --- |
| Pos | Driver | Team | Time/Retired | Gap |
| 1 | Michael Schumacher | Mercedes | 1:54.355 | |
| 2 | Nico Rosberg | Mercedes | 1:54.829 | 0.474 |
| 3 | Jenson Button | McLaren-Mercedes | 2:02.740 | 8.385 |
| 4 | Sebastian Vettel | RBR-Renault | 2:03.752 | 9.397 |
| 5 | Lewis Hamilton | McLaren-Mercedes | 2:04.301 | 9.946 |
| 6 | Adrian Sutil | Force India-Mercedes | 2:04.663 | 10.308 |
| 7 | Felipe Massa | Ferrari | 2:04.728 | 10.373 |
| 8 | Rubens Barrichello | Williams-Cosworth | 2:05.391 | 11.036 |
| 9 | Jaime Alguersuari | STR-Ferrari | 2:06.583 | 12.228 |
| 10 | Kamui Kobayashi | Sauber-Ferrari | 2:06.886 | 12.531 |
| 11 | Fernando Alonso | Ferrari | 2:07.055 | 12.700 |
| 12 | Sergio Perez | Sauber-Ferrari | 2:07.481 | 13.126 |
| 13 | Jarno Trulli | Lotus-Renault | 2:08.233 | 13.878 |
| 14 | Sebastien Buemi | STR-Ferrari | 2:08.239 | 13.884 |
| 15 | Pastor Maldonado | Williams-Cosworth | 2:08.918 | 14.563 |
| 16 | Mark Webber | RBR-Renault | 2:09.792 | 15.437 |
| 17 | Timo Glock | Virgin-Cosworth | 2:12.278 | 17.923 |
| 18 | Vitantonio Liuzzi | HRT-Cosworth | 2:12.389 | 18.034 |
| 19 | Jerome d'Ambrosio | Virgin-Cosworth | 2:12.772 | 18.417 |
| 20 | Paul di Resta | Force India-Mercedes | 2:13.058 | 18.703 |
| 21 | Karun Chandhok | Lotus-Renault | 2:13.090 | 18.735 |
| 22 | Vitaly Petrov | Renault | 2:13.601 | 19.246 |
| 23 | Bruno Senna | Renault | 2:14.340 | 19.985 |
| 24 | Daniel Ricciardo | HRT-Cosworth | 2:14.933 | 20.578 |
 Practice 2
| | | | | |
| --- | --- | --- | --- | --- |
| Pos | Driver | Team | Time/Retired | Gap |
| 1 | Mark Webber | RBR-Renault | 1:50.321 | |
| 2 | Fernando Alonso | Ferrari | 1:50.461 | 0.140 |
| 3 | Jenson Button | McLaren-Mercedes | 1:50.770 | 0.449 |
| 4 | Lewis Hamilton | McLaren-Mercedes | 1:50.838 | 0.517 |
| 5 | Felipe Massa | Ferrari | 1:51.218 | 0.897 |
| 6 | Nico Rosberg | Mercedes | 1:51.242 | 0.921 |
| 7 | Sergio Perez | Sauber-Ferrari | 1:51.655 | 1.334 |
| 8 | Nico Hulkenberg | Force India-Mercedes | 1:51.725 | 1.404 |
| 9 | Paul di Resta | Force India-Mercedes | 1:51.751 | 1.430 |
| 10 | Sebastian Vettel | RBR-Renault | 1:51.790 | 1.469 |
| 11 | Michael Schumacher | Mercedes | 1:51.922 | 1.601 |
| 12 | Pastor Maldonado | Williams-Cosworth | 1:52.750 | 2.429 |
| 13 | Kamui Kobayashi | Sauber-Ferrari | 1:52.780 | 2.459 |
| 14 | Jaime Alguersuari | STR-Ferrari | 1:52.911 | 2.590 |
| 15 | Sebastien Buemi | STR-Ferrari | 1:53.009 | 2.688 |
| 16 | Rubens Barrichello | Williams-Cosworth | 1:53.156 | 2.835 |
| 17 | Bruno Senna | Renault | 1:53.835 | 3.514 |
| 18 | Jarno Trulli | Lotus-Renault | 1:55.051 | 4.730 |
| 19 | Timo Glock | Virgin-Cosworth | 1:55.494 | 5.173 |
| 20 | Heikki Kovalainen | Lotus-Renault | 1:56.202 | 5.881 |
| 21 | Jerome d'Ambrosio | Virgin-Cosworth | 1:56.816 | 6.495 |
| 22 | Vitantonio Liuzzi | HRT-Cosworth | 1:57.450 | 7.129 |
| 23 | Daniel Ricciardo | HRT-Cosworth | 1:57.612 | 7.291 |
| 24 | Vitaly Petrov | Renault | 2:02.234 | 11.913 |
See below for Speedcafe.com's Spa Race Guide