HDT's Where are they now? Terry Fullerton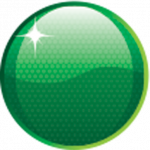 Speedcafe.com has done it again – tracking down one of the most famous names in world motorsport as a part of its weekly feature – HDT's Where are they now?
This week, karting legend Terry Fullerton is the featured racing hero.
While Fullerton may not be a household name, his feats in the karting world were undeniable, and he had the endorsement of the one and only Ayrton Senna.
Fullerton, winner of multiple domestic and international karting crowns, was picked out by the late Senna as his toughest rival, detailed in Senna's recently released documentary movie.
Fullerton tells Speedcafe.com of how he got into the sport, his time with Senna and their famous racing rivalry.
Speedcafe.com's Where are they now? segment is supported by HDT.
CLICK HERE for this week's Where are they now? with Terry Fullerton.
CLICK HERE for the complete list of Where are they now? articles – published each Friday on Speedcafe.com.