Danica to go NASCAR fulltime in 2012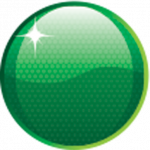 High-profiled female racer Danica Patrick has confirmed that she will make a fulltime switch from IndyCar to NASCAR in 2012.
The much-anticipated announcement was confirmed with sponsor 'Go Daddy' boss Bob Parsons.
Patrick will drive a full season in the Nationwide Series for Dale Earnhardt Jr's JR Motorsports, plus up to 10 races in a partial Sprint Cup schedule with Stewart Haas Racing.
The 29-year-old already has 20 Nationwide Series races for JR Motorsports over the past 18 months. She has a best finish of fourth place at Las Vegas earlier this year, by far the best result for any female racer in any of NASCAR's leading categories.
February's Daytona 500 is expected to be her first attempt in NASCAR's elite series. The American is aiming to race fulltime in the Sprint Cup from 2013.
"I'm excited to start the next chapter," said Patrick.
"Not only in my life but our life [with her sponsor] and I've got some really exciting things ahead. I'm ready to go!"
"I made this decision because of how much I enjoy driving stock cars.
"The races are so interesting! There's so many pitstops, so many strategies that play out. You have to take care of your car at times, you have to know when to push with it, you can kind of throw them around a little bit and overcome some handling issues.
"You can bump around which is pretty fun, and I've just really had fun with it. So it's really about enjoying the racing and enjoying the people and enjoying my life when I'm at those races and everybody around me."
Although she will not race in the IndyCar Series, the winner in Motegi (Japan) in 2008 could still be on the grid for the Indianapolis 500.
Patrick will race this weekend's IndyCar race at Infineon Raceway with Andretti Autosport, while the next of her remaining five 2011 Nationwide Series races will be at Richmond in September.
Danica Patrick talks about her 2012 switch to NASCAR