Reeves chasing support for Rally Oz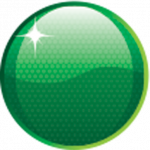 Brendan Reeves appears to be this country's only WRC level driver looking to start at Rally Australia next month.
Reeves, who is part of the World Rally Championship Academy, is working on a deal to campaign a Production Class entry against the likes of Kiwi hotshot Hayden Padden at the Coffs Harbour event on 8-11 September.
Still looking for the required backing, Reeves is keen to showcase his skills at the wheel of an all-wheel-drive entry after campaigning the front wheel drive Ford Fiesta R2 as part of the WRC Academy event in Portugal, Sardinia, Finland and Germany.
The team has set about raising funds by whatever means possible and are using social media to spread the word.
'Rally Oz – with Rally Oz fast approaching Brendan Reeves Australia's next up and coming talent on the rallying scene would like to offer you a great opportunity,' reads the Facebook statement.
'If you would like your name placed on our car for the WRC event in Coffs please contact Rhianon at [email protected]. Amounts starting as low as $50 will allow you to support us and have your name on the car.
'The highest supporter will go for a ride with Brendan. Support a great young Aussie working his way up.'
It has been confirmed that Reeves will not be joined in the event itself by Chris Atkinson or Molly Taylor. Although both could be still at the Coffs Harbour-based event albeit as spectators.
Former Subaru works and current Proton factory driver, Atkinson, had been working on a number of deals to get a start at Rally Australia, but after nothing was secured he decided to concentrate his efforts on winning the Asia Pacific championship in the Satria. The European-based Aussie keen to use that championship as a springboard back into the WRC.
Taylor is the highest profiled female driver currently on the WRC scene. Like Reeves, she is also part of the WRC Academy.
"Although I would love to compete in Rally Australia, my focus this year is gaining as much European experience as possible," said Taylor.
"Unfortunately there aren't the resources or funds available to do the event at Coffs Harbour.
"Rally Australia falls between the two tarmac WRC Academy rounds, so that is what I am concentrating on at the moment.
"I do have the opportunity to be at the event to watch, so it will be great to be on home soil for a couple of weeks, although it's always much harder being a spectator!
"I have driven in Coffs Harbour before and the roads are fantastic."