Tom Cruise makes his Formula One debut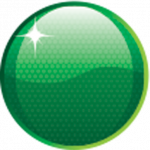 Hollywood movie star Tom Cruise has had his first taste of a Formula One race car in Southern California.
Crusie, who is the producer and star of Mission: Impossible Ghost Protocol, which opens on December 21, took a break from post-production work to accept an invitation to drive a Red Bull Racing F1 car around the 4km Willow Springs race track in Rosamond, California.
David Coulthard, a 13-time Grand Prix winner and former Red Bull Racing driver, served as Cruise's instructor for the day with support from a 12-person crew, who flew in from the team's base in the UK.
Cruise completed 24 laps during the seven-hour session, which began with Cruise and Coulthard lapping the track in a passenger car to get familiarized with the racing lines before Coulthard showed Cruise the intricacies of the purpose-built machine. Between stints on the track, the team went over the car's telemetry data with Cruise, comparing it to Coulthard's lap information. Cruise improved on his initial lap time by almost 11 seconds by the final lap.
"Tom's the real deal. I was surprised that he picked it up so quickly and is such an accomplished driver," said Coulthard.
"His recall was incredible considering how complicated driving an F1 car is. He's a guy who really pushes the envelope in real life. This day was not green screened. He thoroughly impressed me."
In other Red Bull Racing news, Coulthard has become the first person to drive a Formula One car around the Circuit of the Americas track in Texas.
Coulthard drove the RBR car around the yet-to-be-built track in Austin, Texas. The circuit will host its first F1 race next year before the V8 Supercars Championship makes its debut in the United States at the new venue in 2013.
Check out the video of David Coulthard on the Circuit of the Americas during construction

See below for Speedcafe.com's Belgian Grand Prix Race Guide