Ward guilty of bringing sport into disrepute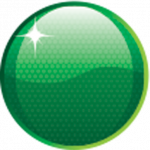 Aussie Racing Car category manager and competitor Phil Ward has been found guilty of 'bringing the sport into disrepute' following his actions at Queensland Raceway yesterday.
Ward held up the start of the second Aussie Racing Cars event by abandoning his car at the front of the grid, claiming there was a 'lack of adhesion' (caused by oil) on the circuit that would endanger his fellow competitors.
CLICK HERE for Speedcafe.com's news story on the incident, including Ward's view of proceedings
Ward pleaded guilty to a charge of failing to comply with starters orders, resulting in a $2,000 fine and exclusion from the meeting.
His penalty for a second charge of bringing the sport into disrepute will be determined by the Confederation of Australian Motor Sport.
With Ward having pleaded not guilty to the latter offence, the stewards of the meeting came to the following conclusion:
"The Clerk of the Course has been appointed to have the primary control of the conduct of the race meeting and its safety," read the decision.
"By Mr Ward's actions, he disrupted the running of the race and interfered with Race Control's directions.
"He also compromised the safety of the race. In the eyes of the promoters, media, sponsors and spectators created a negative image of the sport in general."
The race in question was broadcast live on Channel 7.
Ward was not at the Queensland Raceway facility today.