Thompson recovers for Fujitsu round win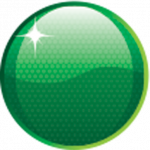 Andrew Thompson has recovered from a difficult second race to take the Fujitsu V8 Supercars round victory at Queensland Raceway.
The Monster Commodore driver struggled in Race 2's wet conditions, but showed his class in the final – winning the race from fourth on the grid.
Thompson passed long-time race leader David Russell on the penultimate lap before escaping to win by 1.1s.
Paul Morris held on for third, ahead of Cameron McConville, Scott McLaughlin, Tim Blanchard, Jack Perkins, Nick Percat, David Wall and Andrew Jones.
THE FINAL RACE OF THE 2023 REPCO SUPERCARS CHAMPIONSHIP ON ONE OF THE WORLD'S BEST STREET CIRCUITS. GO ALL IN AT THE VAILO ADELAIDE 500, CLICK HERE TO BUY TICKETS
The results saw Morris and McLaughlin record second and third in the round results respectively.
Morris had taken the lead of Race 3 prior to the first appearance of the Safety Car, but failed to hold off Russell on the restart.
Race 3 was punctuated by two Safety Car periods, the first of which was caused by an error from Daniel Jilesen that saw the Greg Murphy Racing Commodore spear into Aaron McGill, stranding the latter's Falcon on the circuit.
West Australian Brett Stewart quickly found himself stuck in the Turn 2 gravel trap after the restart, requiring another Safety Car intervention.
A spectacular engine failure for Rodney Jane provided some late race excitement, with Thompson almost coming to grief on the oil left at Turn 5.
It was another tough encounter for the Miles Racing squad, with Chaz Mostert spinning wildly on the front straight following contact with Race 2 winner Andrew Jones.
Mostert recovered to finish 17th, while team-mate Ashley Walsh was 21st after slipping off on Jane's oil.
Geoff Emery joined his team-mate Jilesen on the retirements list following heavy contact with Taz Douglas at Turn 3 on Lap 2.
Thompson continues to lead the standings after four rounds, now 154 points in front of Russell. McLaughlin, Perkins and Blanchard round out the top five.
See below for the Race 3 result
| | | | | | |
| --- | --- | --- | --- | --- | --- |
| 1 |  Triple Eight Race Engineering | Andrew Thompson | Holden Commodore VE | 22 | 30:48.4232 |
| 2 |  Team Jayco | David Russell | Ford Falcon BF | 22 | 30:49.5342 |
| 3 |  Sargent Security Racing | Paul Morris | Holden Commodore VE | 22 | 30:50.4655 |
| 4 |  Eggleston Motorsport | Cameron McConville | Holden Commodore VE | 22 | 30:51.7936 |
| 5 |  Fujitsu | Scott McLaughlin | Ford Falcon BF | 22 | 30:52.0383 |
| 6 |  Team Jayco | Tim Blanchard | Ford Falcon BF | 22 | 30:53.8830 |
| 7 |  Bob Jane T Marts/Supercheap | Jack Perkins | Ford Falcon BF | 22 | 30:56.6467 |
| 8 |  Coates Hire Racing | Nick Percat | Holden Commodore VE | 22 | 30:58.4794 |
| 9 |  Wilson Security Racing | David Wall | Holden Commodore VE | 22 | 31:00.3565 |
| 10 |  Team BOC | Andrew Jones | Holden Commodore VE | 22 | 31:04.7324 |
| 11 |  Go Karts Go | Drew Russell | Ford Falcon BF | 22 | 31:09.9914 |
| 12 |  Team Tom Supporters Club | Tom Tweedie | Ford Falcon BF | 22 | 31:11.1072 |
| 13 |  CrimSafe Racing | Grant Denyer | Holden Commodore VE | 22 | 31:12.4822 |
| 14 |  Go Karts Go | Aaren Russell | Ford Falcon BF | 22 | 31:12.5000 |
| 15 |  Flexi Staff | Todd Fiore | Ford Falcon BF | 22 | 31:13.7959 |
| 16 |  Mad Croc Energy | Robert Cregan | Ford Falcon BF | 22 | 31:14.7887 |
| 17 |  Simpro Software/Master Elect. | Chaz Mostert | Ford Falcon BF | 22 | 31:17.8572 |
| 18 |  Midway Concrete&Garden Supply | Marcus Zukanovic | Holden Commodore VE | 22 | 31:18.1256 |
| 19 |  EarthEx/Drill pro Srvs | James Brock | Holden Commodore VE | 22 | 31:18.6863 |
| 20 |  Warrin Mining | Adam Wallis | Holden Commodore VE | 22 | 31:21.0731 |
| 21 |  Simpro Software/Master Elect. | Ashley Walsh | Ford Falcon BF | 22 | 31:21.9119 |
| 22 |  Sportsalive.com / AFS | Tony Bates | Holden Commodore VE | 22 | 31:31.9190 |
| 23 |  Fastaz Motorsport | Taz Douglas | Holden Commodore VZ | 22 | 31:46.8211 |
| 24 |  NCSS | Aaron McGill | Ford Falcon BF | 21 | 31:52.1436 |
| DNF |  Bob Jane T-Marts | Rodney Jane | Ford Falcon FG | 19 | 27:22.8244 |
| DNF |  Formula Tech/Interquip Racing | Brett Stewart | Holden Commodore VE | 11 | 18:52.1499 |
| DNF |  R&J Batteries/EarthEx/KingGee | Daniel Jilesen | Holden Commodore VE |  4 |  5:32.5732 |
| DNF |  AC Delco/Simworx/NDD | Geoff Emery | Holden Commodore VE |  2 |  2:48.4632 |