FEATURE: Why Montreal owed Ambrose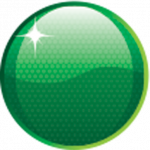 Australian NASCAR ace Marcos Ambrose has come perilously close to winning the Nationwide Series race at the Circuit Gilles Villeneuve on each of the past four occasions since NASCAR first visited the venue in Montreal, Canada.
With today's breakthrough victory ending Ambrose's Montreal hoodoo, Speedcafe.com looks back on his previous four attempts to win the race.
2007 – Seventh Place
This race arguably put Marcos Ambrose on the map in North American motorsport. Driving the #59 Kingsford Ford, Ambrose dominated the race only to be deliberately spun around by Robby Gordon with two laps remaining.
Gordon refused to take his position during a late-race caution after losing spots in an earlier incident with Ambrose, leading to a spectacular incident that made worldwide headlines.
Ambrose had been dominant in his first NASCAR road course race, leading 37 laps. Gordon, who was suspended from the following day's Sprint Cup race for his actions, offered Ambrose an opportunity to make his Sprint Cup debut at Watkins Glen for the following weekend, but when qualifying was rained out Ambrose was unable to make the start.
WHAT MARCOS HAD TO SAY – 2007 Montreal:
"When I came over here I made a promise to myself that I was going to be happy no matter what I was dealt," said Ambrose.
"Today, I'm going to focus on being happy because the Kingsford car was the best car here today without doubt.
"Undoubtedly, today we had a bad end result and not through our own doing.
"But I am really proud of this team for giving me a car that was capable of winning and we showed a lot here today.
"When I came over here nobody knew who I was and today we were pulling away from the best road racers in America and were on our way to victory.
"I've got Watkins Glen to look forward to next weekend and we will have a point to prove."
2008 – Third Place
For the second straight year Ambrose dominated in Montreal but victory alluded him.
This time it was the rain that was his downfall. Ambrose led 27 laps and in the first ever NASCAR championship series race to use rain tyres, the race was red flagged at one point to allow teams to fit windscreen wipers.
Ambrose was given a drive through penalty for speeding in pit lane, the rain so heavy he could not see the line painted on pit road where he could accelerate.
His #59 STP Ford was clearly the fastest car, with that retro livery featuring in his first NASCAR win in the Nationwide Series event at Watkins Glen one week later.
WHAT MARCOS HAD TO SAY – 2008 Montreal:
"We've dominated this race twice now and not closed the deal," said Ambrose.
"I'm bitterly disappointed and I feel a little robbed. It doesn't feel too good.
"If I did speed in pit lane, I just couldn't see a thing there so when I saw the flashing lights at the end of pit lane I just went
"It's just heart-wrenching for STP, Kingsford and Clorox, our whole JTG Daugherty Racing team and all the fans and friends back in Australia.
"I just feel like we are jinxed at the moment because we have come so close but still haven't got a win.
"I'll take it if we were speeding in pit lane, but it's just so disappointing because we had this race."
2009 – Second Place
This race was arguably the most painful of Ambrose's NASCAR career. With Robby Gordon the cause of his problems in 2007 and rain in 2008, this race slipped from the two-time V8 Supercar champion's grasp through a costly error.
After leading an incredible 60 of 76 laps aboard the #47 Armor All-backed Camry of JTG Daugherty Racing, Ambrose had a fast finishing Carl Edwards on his tale in the closing stages.
As Ambrose pushed hard to keep Edwards at bay entering the final chicance on the last lap he outbraked himself, clipped the second apex kerb sending his car up on two wheels, and bogging down just enough to allow Edwards to win the drag race to the finish line.
The loss was all the more painful as one day earlier Edwards had crashed a Grand-Am prototype he was to share with Ambrose on the warm-up lap, denying the Aussie a chance to compete in his prototype sportscar debut.
WHAT MARCOS HAD TO SAY – 2009 Montreal:
"I just made a mistake at the end there and lost the race," said Ambrose.
"Any other lap, any other corner, I would have got it straight back.
"It just happened to be the last corner of the race.
"We had a drag race coming off the hairpin. Carl got position on me and I just tried to make sure I out-broke him and I out-broke myself.
"I'm jinxed around this joint, I'll tell you now. I mean, we had 15,000 restarts and got away with them all.
"I feel pretty devastated because I've let my boys down and we came here to win and anything less than that was a disappointment."
2010 – DNF (Electrical)
Competitors, the elements, himself – now Ambrose had his machinery let him down, costing him victory in Montreal.
The Aussie ace again dominated the early stages, but as electrical dramas began to set in he was forced to make lengthy pit stops, eventually retiring from the race to make it four straight races at Montreal where the fastest car/driver combination did not take victory.
WHAT MARCOS HAD TO SAY – 2010 Montreal:
"Well, we certainly gave it a shot out there today," said Ambrose.
"We were fast and the car was strong. I'm very proud of the team for putting the deal together this weekend.
"We're trying everything to get that victory here in Canada, but we can't seem to seal the deal."
CLICK HERE to read Speedcafe.com's race report on Ambrose's breakthrough win at Montreal today.