Andrew Jones wins soggy Fujitsu Race 2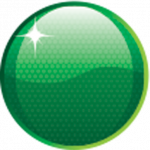 Seven years after taking out the Fujitsu V8 Supercars Series, Andrew Jones has returned to the winner's circle in Race 2 at Queensland Raceway.
The Brad Jones Racing driver hunted down early race leader Paul Morris in wet conditions at the Ipswich circuit, eventually passing the Sergeant Security Commodore on Lap 12 of 15.
Morris went on to greet the chequered flag 4.8s behind Jones in second, while David Russell, Chaz Mostert and Scott McLaughlin completed the top five.
Russell inherited third place on the penultimate lap when Cameron McConville pitted to serve a drive-through penalty for overlapping on a Safety Car restart.
THE FINAL RACE OF THE 2023 REPCO SUPERCARS CHAMPIONSHIP ON ONE OF THE WORLD'S BEST STREET CIRCUITS. GO ALL IN AT THE VAILO ADELAIDE 500, CLICK HERE TO BUY TICKETS
The Holden Racing Team endurance co-driver had been one of several caught in a bottleneck caused by Russell having run wide exiting Turn 6.
Mostert charged through the pack after starting from the pitlane – lapping over a second faster than the field in the closing stages as he made his way past yesterday's winner McLaughlin.
Nick Percat took sixth having also been forced to fight through the field after his DNF yesterday.
Jack Perkins started off pole thanks to the reverse top 10 grid format, but fell to fifth in the opening corners. The Sonic Motor Racing Services Falcon driver made his way back onto the tail of Russell as the race wound down, but lost several positions with an ambitious inside move for third at Turn 4.
The race's one and only Safety Car was the result of Perkins' team-mate Rodney Jane running off at Turn 3 on the opening lap. Tim Blanchard and Tony Bates also lost time with first lap offs, while Ash Walsh and Geoff Emery saw their chances dashed by black flags for defective rain lights.
Race 3 for the Fujitsu V8 Supercars Series will take place at 1:15pm local time.
See below for the full race result
| | | | | | |
| --- | --- | --- | --- | --- | --- |
| 1 | Team BOC | Andrew Jones | Holden Commodore VE | 15 | 26:10.3657 |
| 2 | Sargent Security Racing | Paul Morris | Holden Commodore VE | 15 | 26:15.2076 |
| 3 | Team Jayco | David Russell | Ford Falcon BF | 15 | 26:25.9022 |
| 4 | Simpro Software/Master Elect. | Chaz Mostert | Ford Falcon BF | 15 | 26:27.2745 |
| 5 | Fujitsu | Scott McLaughlin | Ford Falcon BF | 15 | 26:28.4902 |
| 6 | Coates Hire Racing | Nick Percat | Holden Commodore VE | 15 | 26:28.6843 |
| 7 | Bob Jane T Marts/Supercheap | Jack Perkins | Ford Falcon BF | 15 | 26:31.9555 |
| 8 | Wilson Security Racing | David Wall | Holden Commodore VE | 15 | 26:32.3611 |
| 9 | Triple Eight Race Engineering | Andrew Thompson | Holden Commodore VE | 15 | 26:35.4254 |
| 10 | CrimSafe Racing | Grant Denyer | Holden Commodore VE | 15 | 26:36.1598 |
| 11 | Go Karts Go | Drew Russell | Ford Falcon BF | 15 | 26:37.6479 |
| 12 | Eggleston Motorsport | Cameron McConville | Holden Commodore VE | 15 | 26:51.3366 |
| 13 | Fastaz Motorsport | Taz Douglas | Holden Commodore VZ | 15 | 26:56.6807 |
| 14 | Team Jayco | Tim Blanchard | Ford Falcon BF | 15 | 26:58.7825 |
| 15 | Flexi Staff | Todd Fiore | Ford Falcon BF | 15 | 26:59.0324 |
| 16 | EarthEx/Drill pro Srvs | James Brock | Holden Commodore VE | 15 | 27:00.4948 |
| 17 | Go Karts Go | Aaren Russell | Ford Falcon BF | 15 | 27:12.0075 |
| 18 | Team Tom Supporters Club | Tom Tweedie | Ford Falcon BF | 15 | 27:16.5368 |
| 19 | Mad Croc Energy | Robert Cregan | Ford Falcon BF | 15 | 27:17.2558 |
| 20 | Formula Tech/Interquip Racing | Brett Stewart | Holden Commodore VE | 15 | 27:25.3280 |
| 21 | Midway Concrete&Garden Supply | Marcus Zukanovic | Holden Commodore VE | 15 | 27:25.8322 |
| 22 | Warrin Mining | Adam Wallis | Holden Commodore VE | 15 | 27:26.3022 |
| 23 | R&J Batteries/EarthEx/KingGee | Daniel Jilesen | Holden Commodore VE | 15 | 27:26.7071 |
| 24 | NCSS | Aaron McGill | Ford Falcon BF | 15 | 27:30.4001 |
| 25 | Sportsalive.com / AFS | Tony Bates | Holden Commodore VE | 14 | 27:07.3245 |
| DNF | AC Delco/Simworx/NDD | Geoff Emery | Holden Commodore VE | 11 | 26:48.0697 |
| DNF | Simpro Software/Master Elect. | Ashley Walsh | Ford Falcon BF |  9 | 18:07.7338 |
| DNF | Bob Jane T-Marts | Rodney Jane | Ford Falcon FG | | |