Ambrose: Montreal win feels like payback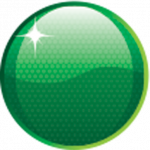 Marcos Ambrose says that winning the Nationwide race at Montreal feels like payback for payback.
After winning his first Sprint Cup race at Watkins Glen last weekend, Ambrose took victory this morning (Australian time) at the Circuit Gilles Villeneuve, his second NASCAR victory in consecutive weeks.
CLICK HERE for Speedcafe.com's race report.
CLICK HERE for a look at Ambroses' past failings at Montreal.
Having come so close at the Canadian track in the past, Ambrose is pleased to have wrapped up the win.
"I'm making a habit of winning for Stanley and Ford, to win two in two weeks is just awesome," Ambrose said.
"I just can't thank these guys enough for the opportunity. I've wanted to win here for so long.
"In the past I have felt pretty hard done by, but this year the race went my way.
"I didn't lead as many laps, but I led the most important one."
With Ambrose busy practice and qualifying his NASCAR Sprint Cup Series car in Michigan, set-up duties on the Richard Petty Motorsports machinen were given to fellow Tasmanian Owen Kelly, who was near the top of the time sheets throughout the weekend.
Ambrose started rear of field before working his way through to the front, making up 16 spots on the first lap.
Mid-way through the race, he found himself at the back once again following heavy contact from local favourite Jacques Villeneuve.
The Australian forced his way back to the lead and survived a late race caution to claim his fourth career NASCAR Nationwide Series race win.
Ambrose will now be trekking south to Michigan International Speedway, where he will be competing in the NASCAR Sprint Cup Series Pure Michigan 400 tomorrow, starting from 16th position.
See below for video of Ambrose's second NASCAR win in-a-row.