Wayne Maxwell takes first win of 2011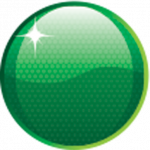 Team Honda's Wayne Maxwell has secured his first win of the 2011 QBE Australian Superbike Championship race at Queensland Raceway today.
Running from third on the grid, Maxwell held his position amongst the frontrunners keeping pace with Aprilla rider Ben Attard and Honda rider Jamie Stauffer in first and second.
Stauffer moved up to first with a breaking manoeuvre before flipping spectacularly at turn four with his Honda sliding out from underneath him, he was luckily able to walk away from the incident unhurt.
The racing continued with a battle between Maxwell, Attard and Procon Maxima BMW rider Glenn Allerton for the lead before Attard ran wide at turn three.
Aided by a spectacular race ending crash by Stauffer and a mistake from Attard, Maxwell was able to hold pace and completed a solid run crossing the line in first with second place Brodie Waters 0.224 seconds behind.
"To get my first win of 2011 with the Team Honda Racing guys I'm stoked, I didn't think it would take 6 rounds to get there but we've worked through the problems and come out on top," said Maxwell.
After running off the track earlier in the race, Ben Attard landed in seventh position, before managing a successful comeback to pass Suzuki's Robbie Budgen, crossing the line in third place for a podium finish.
"From seventh I just dropped the hammer and fought back, I got back to third on the last corner which is a pretty good result but I'm disappointed because I really feel that we could have won that race," said Attard.
"There's always tomorrow and we'll give it a good go then."
The 2011 QBE Australian Superbike Championship returns to Queensland Raceway tomorrow for Race 2 at 2.05pm.