Todd Kelly surprised by fan reaction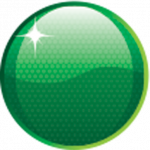 Todd Kelly says that the recently announced reduction in his day-to-day duties should not be construed as a shying away from his responsibility as a co-owner of Kelly Racing.
Kelly announced on Thursday that John Crennan will take on the role of CEO to relieve the former Bathurst winner of much of his off-track workload, in a bid to improve the #7 Jack Daniel's Commodore's performance.
Kelly maintains his title of Race Director, and expressed his surprise to Speedcafe.com that many fans have approached him at Queensland Raceway with the misconception that he has removed himself from his team ownership role altogether.
"Already I've been a bit taken aback by the reaction from the fans," Kelly told Speedcafe.com.
THE FINAL RACE OF THE 2023 REPCO SUPERCARS CHAMPIONSHIP ON ONE OF THE WORLD'S BEST STREET CIRCUITS. GO ALL IN AT THE VAILO ADELAIDE 500, CLICK HERE TO BUY TICKETS
"There has been a lot of support and encouragement after we announced the restructure and I'm glad people want to see me stay in the car and get back up front.
"But I haven't quit – that's not a word I've ever used. Rick hasn't sacked me and I haven't sacked him either (laughs).
"What we have done is acknowledge that we need to focus more on our driving. So the day-to-day roles have changed, but we are still team owners and ultimately responsible for the team."
Kelly said that the second half of the year will be vitally important to both he and brother Rick, but for different reasons.
"I need to rebound in this second half of the year and set myself up for a big year in 2012," said Kelly.
"Rick has an opportunity to finish in the top three in this year's championship, so not only he, but also our entire team, is devoting a lot of time to that effort.
"Rick is still Commercial Director and I am still Racing Director, but we have John Crennan as CEO now to take the load off of us in terms of day-to-day duties.
"For the past two and a half years I have been responsible for 12 departments in the race team. I will still oversee those, but the day to day nitty gritty will be removed from my schedule so that I can return to being a 'normal' driver as much as possible."
Kelly said that his team was open to communicating the restructure, ending speculation that the 31-year-old could step away from full-time driving to focus on team management.
"A lot of other teams would not discuss internal restructures such as this but I know there has been some discussion on my future. As a team we like to be open about our progress and growth as a business," said Kelly, who has confirmed that he will remain a full-time driver until the end of 2013 at the very least.
"It's exciting times for Kelly Racing. The team is already energised by these changes, because the plan is that we will not be giving other drivers any advantage moving forward like we have been with our workload."
See below for Speedcafe.com's Coates Hire Ipswich 300 Race Guide