Sir Jack at QR to support Matthew Brabham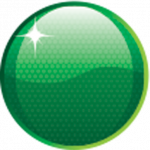 Sir Jack Brabham has made the trip to Queensland Raceway today to support and advice his grandson Matthew Brabham in the Australian Formula Ford Championship.
Matthew Brabham is competing in just his second round this year, but showed he had the pace to run at the front, finishing second in today's first race.
CLICK HERE to see results from Race 1 at Queensland Raceway.
The third generation Brabham (son of Le Mans 24 Hour winner Geoff) is pleased to have the support of his grandfather here today.
"It's great having grandpa here this weekend to support me," Brabham said.
"He doesn't get to the track that often so I really want to do well for him. He's been giving me little tips all day, which I'm sure is worth at least a couple of tenths.
"He always follows my racing really closely from home and I keep him updated with how I'm going, but I'm glad he's had the chance to come to the track to watch me racing. Maybe tomorrow I can get a win for him."
Matthew Brabham was pleased with a podium finish in the first of three races.
"That was a really tough race right from the word go," he said.
"I was pushing really hard and managed to put a big move on Cam (Waters) mid-race, but Nick (Foster) showed his experience and I just couldn't find a way past."