Phil Ward defends his actions at race start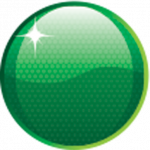 The stewards will hold an inquiry tonight into the chaotic start to the Aussie Racing Cars race at Queensland Raceway this afternoon.
Category manager and competitor Phil Ward qualified 18th but parked his car at the front of the grid before the race start. He hoped out of his car and pleaded with officials to stop the race due to a major oil slick at Turn 2 of the Ipswich circuit.
After the confusion was cleared, the race eventually started, reduced from its scheduled eight laps to five.
As the race was being broadcast live on the Seven Network, Ward has come under fire from V8 Supercars management and V8 Supercars Television. He will also face the stewards this evening.
Ward says that the safety of his competitors was the reason for his actions.
"The officials told me that they knew the oil was there, but they didn't put any flags out," Ward told Speedcafe.com.
"There was oil a metre and a half wide, right around the racing line of Turn 2, and down the back straight too.
"I really didn't know what to do. I was thinking of coming into pits, but I pulled up the front because I couldn't consciously start this. If I started, and the whole field crashes, how was I going to feel?
"I jumped out of the car, ran over to the fence and the Clerk of the Course came down and said they couldn't do anything about it.
"I couldn't let the field go out, and all the competitors have supported what I did."
The shortened race was won by reigning class champion Kyle Clews from Adrian Cottrell, Paul Kemal, Sheridan Phillips and Trent Young.