New Morris sponsor looks to up involvement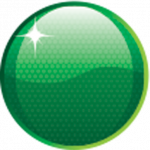 New Paul Morris Motorsport sponsor Sargent Security is already eyeing a major presence in the V8 Supercars Championship.
The Sydney-based company is currently a secondary backer of Steve Owen's PMM/VIP Petfoods Commodore, and is making its debut as a naming rights sponsor this weekend through the team's Fujitsu V8 Series program.
The car was driven by Paul Morris to the fastest time in Practice 1 for the Fujtisu Series at Queensland Raceway today.
Launched just two years ago, Sargent Security currently boasts over 100 clients, and has a fleet of patrol cars that will soon take on the same colour scheme as Morris's Commodore.
Sargent Sercuity's general manager Peter Harris says V8 Supercars offers valuable national exposure for his business, and sees Morris as an entertainer within the Fujitsu Series field.
"We do this because it gives us terrific bang for buck," said Harris of V8 Supercars.
"There is excellent TV exposure, the fans support is unbelievable, and we get a good return out of it.
"We've only been doing it for eight months and we've picked up some business out of it. It's a good thing.
"He (Paul) is what the sport needs. V8 Supercars is an entertainment business, and Paul is an entertainer.
"He's a bloody good driver, but he entertains the crowd. He gets into it, has a bit of biff and barge here and there. If someone bumps him, he bumps back.
"We're a company that we don't care who we come up against. We don't care if they are the biggest security company in Australia or the smallest, we go for it. Paul has the same attitude as us."
According to Harris, Sargent Security is keen to continue its growing involvement in the sport, with a full-car sponsorship in the V8 Supercars Championship on the horizon.
"We'll always have a presence in the 'main game', but cost wise it is very expensive to be there, but you never know your luck," said Harris.
"Next year, we have a lot of growth planned, and when we can afford to put a main game car in, we'll be there.
"When that growth happens, we'll continue to support Paul and his team. I like the team, they are a dynamic team."
CLICK HERE for Speedcafe.com's Fujitsu Series practice report
See below for Speedcafe.com's Coates Hire Ipswich 300 Race Guide