Maiden V8 Supercars race win for McLaughlin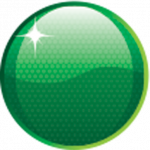 Scott McLaughlin has taken his maiden V8 Supercars race victory in the opening Fujitsu Series race of the weekend at Queensland Raceway.
The 18-year-old took the lead from pole-sitter Andrew Thompson off the start, before controlling two Safety Car restarts to win by 2.11s.
Thompson took second, while Paul Morris, Cameron McConville and David Russell rounded out the top five.
Rodney Jane was sixth after passing an impressive Tony Bates on the final lap, while David Wall, Andrew Jones and Jack Perkins completed the top 10.
THE FINAL RACE OF THE 2023 REPCO SUPERCARS CHAMPIONSHIP ON ONE OF THE WORLD'S BEST STREET CIRCUITS. GO ALL IN AT THE VAILO ADELAIDE 500, CLICK HERE TO BUY TICKETS
The race was marred by two separate opening lap incidents, the first of which was triggered by Geoff Emery spinning after finding himself in the middle of a three-wide squeeze at Turn 1.
The resulting spin saw the cars of Robert Cregan, Taz Douglas and Drew Russell also receive significant damage.
Contact between Perkins and Nick Percat then saw more chaos at Turn 3. Both drivers spun to the back of the field, while Marcus Zukanovic and Daniel Jilesen also became involved.
It was a disappointing day for Miles Racing team-mates Chaz Mostert and Ash Walsh. The Formula Ford graduates finished 14th and 15th respectively, with Mostert running off at Turn 3 on Lap 12, and Walsh being forced to recover from pitting to clear debris under the first Safety Car.
The Fujitsu Series returns to the track for Race 2 tomorrow at 9:25am.
See below for the full race result
| | | | | | |
| --- | --- | --- | --- | --- | --- |
| 1 | Fujitsu | Scott McLaughlin | Ford Falcon BF | 15 | 25:47.6945 |
| 2 | Triple Eight Race Engineering | Andrew Thompson | Holden Commodore VE | 15 | 25:49.8022 |
| 3 | Sargent Security Racing | Paul Morris | Holden Commodore VE | 15 | 25:51.7795 |
| 4 | Eggleston Motorsport | Cameron McConville | Holden Commodore VE | 15 | 25:52.3214 |
| 5 | Team Jayco | David Russell | Ford Falcon BF | 15 | 25:52.6588 |
| 6 | Bob Jane T-Marts | Rodney Jane | Ford Falcon FG | 15 | 25:56.4457 |
| 7 | Sportsalive.com / AFS | Tony Bates | Holden Commodore VE | 15 | 25:56.6365 |
| 8 | Wilson Security Racing | David Wall | Holden Commodore VE | 15 | 25:57.4916 |
| 9 | Team BOC | Andrew Jones | Holden Commodore VE | 15 | 25:58.5236 |
| 10 | Bob Jane T Marts/Supercheap | Jack Perkins | Ford Falcon BF | 15 | 25:59.0426 |
| 11 | Team Jayco | Tim Blanchard | Ford Falcon BF | 15 | 26:00.6516 |
| 12 | EarthEx/Drill pro Srvs | James Brock | Holden Commodore VE | 15 | 26:01.1224 |
| 13 | Flexi Staff | Todd Fiore | Ford Falcon BF | 15 | 26:02.0600 |
| 14 | Simpro Software/Master Elect. | Chaz Mostert | Ford Falcon BF | 15 | 26:02.3167 |
| 15 | Simpro Software/Master Elect. | Ashley Walsh | Ford Falcon BF | 15 | 26:02.6220 |
| 16 | CrimSafe Racing | Grant Denyer | Holden Commodore VE | 15 | 26:05.9167 |
| 17 | Warrin Mining | Adam Wallis | Holden Commodore VE | 15 | 26:06.4803 |
| 18 | Team Tom Supporters Club | Tom Tweedie | Ford Falcon BF | 15 | 26:07.1366 |
| 19 | NCSS | Aaron McGill | Ford Falcon BF | 15 | 26:09.7816 |
| 20 | Formula Tech/Interquip Racing | Brett Stewart | Holden Commodore VE | 15 | 26:10.2171 |
| 21 | Go Karts Go | Aaren Russell | Ford Falcon BF | 14 | 26:42.3823 |
| DNF | Midway Concrete&Garden Supply | Marcus Zukanovic | Holden Commodore VE | | |
| DNF | R&J Batteries/EarthEx/KingGee | Daniel Jilesen | Holden Commodore VE | | |
| DNF | AC Delco/Simworx/NDD | Geoff Emery | Holden Commodore VE | | |
| DNF | Coates Hire Racing | Nick Percat | Holden Commodore VE | | |
| DNF | Go Karts Go | Drew Russell | Ford Falcon BF | | |
| DNF | Mad Croc Energy | Robert Cregan | Ford Falcon BF | | |