Whitaker gets endorsements for Philippines race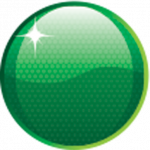 V8 Supercars has received in principal support from the Philippine government and the country's President's Sports Commission to host a V8 Supercars race in 2013.
V8 Supercars CEO Martin Whitaker told Speedcafe.com that he has gained an endorsement from the government to examine opportunities to hold a race at the Clark Air Base circuit near the country's capital Manila.
The 4.2km circuit is complete, with pit, spectator and corporate facilities currently under construction.
Whitaker has spent the past three days in the Philippines and has come away confident that he has V8 Supercars on the right track to potential secure another international event for the 2013 championship.
"We have been given an endorsement of the President's Sports Commission to examine the opportunity for staging a race in the Philippines, possibly at Clark Air Base, from 2013 onwards," Whitaker told Speedcafe.com.
"Essentially, the Sports Commission, which is a senior government entity, has given us the verbal support to open doors to the private sector in the Philippines, to look at how we can develop relationships which will hopefully, allow us to stage one of our international races at Clark Air Base.
"This is by no stretch a done deal that we'll be there, but there is a very encouraging level of interest that we'll have a round of the championship there."
Whitaker stressed that no deal has been signed, but the amount of interest in V8 Supercars in the region is very encouraging.
"There's clearly a desire and an interest from the government and president's office to have a round of the championship in the Philippines," he said.
"They are demonstrating their total support behind us to develop that opportunity.
"We're not on the calendar yet. They've given us a lot of support, though, and there's a massive amount of interest within the private sector, and in the government, to stage a race in the Philippines, and I'm pretty impressed by it."
The Clark Air Base is a former United States Air Force base on Luzon Island in the Philippines. The tarmac has been laid on the 4.2km track, while facility construction and track safety standards will be implemented soon ahead of a June 2012 FIA inspection.
Whitaker says that the track will be "amazing" once it has been completed.
"The facilities at Clark Air Base are just amazing. Absolutely amazing," he said.
"The track is still under construction, they've laid the black stuff, they are constructing the pits, grandstands and corporate areas.
"Clark is a massive site. It's the former US airforce base, containing many high level hotels. It's next to a sports stadium that seats 14,000 people. There are 400 companies based on the site. There's a casino, leisure facilities, and it has got a massive airstrip which is big enough to land a space shuttle on, so I'm sure we can get a couple of our 747s on there."
As Whitaker explains, two of the major advantages of holding a race at the Clark Air Base would be the time zone factor, plus the location of the airport.
"It is a significant potential venue for us. It is a close Asian contact – it's in a similar timezone, the same timezone as Perth – and it's a vibrant economic community with a large population, all of whom are automotive friendly," he said.
"There are direct flights from Clark to many venues all around the region, not the least Australia, but importantly for us, as we grow our international community in terms of spectators, including Hong Kong, Singapore, Thailand, Korea – you name it. And all the airlines fly there that we recognise, Jet Star, Air Asia etc.
"From Australia, you can fly basically directly to the race track. You would be probably half a mile from the race track."
If a V8 Supercars race is placed in the 2013 calendar, it will be the second new international event for that season, joining the recently announced race in Texas, USA.
See below for Speedcafe.com's Race Guide ahead of this week's Coates Hire 300 at Queensland Raceway.