Walkinshaw: HRT just as important as rugby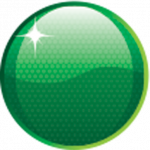 Toll Holden Racing Team owner Ryan Walkinshaw has underlined his commitment to his V8 Supercars squad during a visit to this weekend's Coates Hire Ipswich 300 at Queensland Raceway.
The 23-year-old Scot was handed the reins to the factory Holden team following the passing of his father Tom Walkinshaw late last year.
After quitting his work in the music industry, Ryan Walkinshaw has spent 2011 "living out of a rucksack" as he splits his time between business interests in Australia, Asia and at home.
While his commitments in Scotland include owning the famed Gloucester Rugby Club, Walkinshaw told media at Queensland Raceway today that he is committed to seeing the HRT return to its glory days.
THE FINAL RACE OF THE 2023 REPCO SUPERCARS CHAMPIONSHIP ON ONE OF THE WORLD'S BEST STREET CIRCUITS. GO ALL IN AT THE VAILO ADELAIDE 500, CLICK HERE TO BUY TICKETS
"All motorsport is important to me," said Walkinshaw of his interests.
"I grew up in the Formula One pitlane, as well as around touring cars in the olden days of HRT.
"All of what my Dad did is important to me and my heart is in everything I do.
"A lot of people say that I think the rugby is more important to me (than motorsport) from reading my Twitter feed, but a lot of rugby fans follow me on there so there are more discussions about it. That comes across perhaps how it shouldn't.
"But I'm just as much into this as much as anything else I do, if not more so."
Asked to contrast his management style with that of his father, Walkinshaw gave a frank appraisal.
"Dad was a bit of a ruthless little prick sometimes, some people used to say, and I've been called the same thing if not worse," said Walkinshaw.
"Probably the biggest thing that everyone says when they meet and talk to me is that I remind them of Tom in a lot of ways.
"I may have a bit of a smaller physique than him, but I think on the whole we are very similar characters – quite stubborn and both get pretty pissed off if things go wrong."
Walkinshaw, who spends between 10 and 14 days in Australia every month, also elaborated on yesterday's appointment of Steve Hallam to the position of Walkinsaw Racing managing director.
"The reason we chose him over the other candidates was that he's all around the right guy," said Walkinshaw of the former Lotus, McLaren and Michael Waltrip Racing employee.
"Commercially he's quite savvy which has been lacking a little bit in previous management, and technically he's second-to-none.
"He's proved himself over a long period of time. It's a great appointment and I couldn't be happier."
Alan Gow, manager of HRT driver James Courtney, is also present at Queensland Raceway this weekend.
While his driver currently sits 19th in the 2011 V8 Supercars Championship, the British based Australian expat said he did not instigate the appointment of Hallam.
"I have no involvement in that management change, other than the fact we made our displeasure quite well known within the HRT as to the performance of the cars this year," said Gow.
CLICK HERE for more on Hallam's signing
See below for Speedcafe.com's Coates Hire Ipswich 300 Race Guide, including a Q&A with James Courtney