How Ambrose's race win unfolded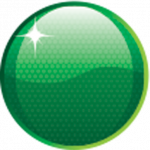 Start: Ambrose maintains 3rd – Allmendinger into the lead from Kyle Busch
Lap #1 Ambrose to 2nd behind Allmendinger
Lap #9 Ambrose to the lead after Allmendinger was bumped by Kurt Busch at the bus stop
Lap #11 Allmendinger pits from 5th to 36th. Ambrose told to look at gauges as there is grass on his bumper
Lap #17 Ambrose pit stop happy with the car – 4 tyres, fuel & clean the grill.  Montoya pits at the same time.  Kyle Busch in the lead from Johnson – who pits the following lap. Ambrose 20th. Weather closing in
Lap #28 CAUTION #1 – Greg Biffle stopped on the track out of fuel.  Ambrose 8th.  Ambrose does not pit – Johnson & Allmendinger do stop after pitting earlier.  Ambrose in the lead Kyle Busch 7th.
Lap #38 Ambrose driving away at the rate of 0.5 of a second per lap.  Ambrose pits – 4 tyres & fuel : track bar adjustment.  Strategy is to win on speed & not conservation. Montoya to the lead from Gordon & Kyle Busch.  Ambrose rejoins in 29th
Lap #41 Montoya pits from the lead
Lap #43 Johnson pits
Lap #45 Kyle Bush & Keselowski passes Gordon for the lead
Lap #48 CAUTION #2 – KURT BUSCH into the fence after tyre blow out.  Ambrose 23rd.  Not everyone pits.  Ambrose does not pit and re-starts 16th
Lap #54 Ambrose passes Newman for 12th
Lap #57 Keselowski passes Kyle Busch for the lead
Lap #58 Ambrose passes Logano for 8th
Lap #59 All the leaders pit.  Ambrose to the lead
Lap #63 Ambrose pits from the lead – 4 tyres & fuel.  Montoya pits with Ambrose.  7 seconds behind Busch & Keselowski
Lap #65 CAUTION #3 – Hamlin brake loss into the fence – nearly hits Ambrose.  Ambrose re-starts 5th
Lap #68 Re-start – Ambrose up to 4th – Kyle Busch, Truex & Kesolwski
Lap #71 Ambrose passes Truex for 3rd
Lap #75 Ambrose passes Keselowski for second
Lap #86 CAUTION #4 -Paul Menard blown front tyre and into the fence followed by a fire
Green-White-Chequered# Keselowski & Ambrose pass Kyle Bush – then Ambrose passes Keselowski as Ragan and Reutimann are involved in a massive accident.
CAUTION #5 – with half a lap remaining and Ambrose wins!
Want to see Ambrose win his next NASCAR race? Join Speedcafe.com's exclusive Texas NASCAR Tour! See below for details.
Here is the key-moments lap summary from the Heluva Good! Sour Cream Dips at the Glen