V8 Car of Future tests at Morgan Park today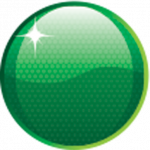 V8 Supercars' much anticipated Car of the Future prototype has been spotted testing at Morgan Park Raceway in Warwick, Queensland today.
Fresh from hosting Round 5 of the Shannons Nationals, the Morgan Park track was closed to the public today and hired by V8 Supercars to continue its testing and development of the Ford Falcon-bodied prototype.
The Falcon, seen in these exclusive Speedcafe.com spy shots, has already completed nearly 2500km, and the aim is to log between 5000-10,000km before signing off on the final technical specifications of the independent rear suspension, the new fuel system and the driveline (transaxle gearbox).
Fujitsu V8 Series drivers Jack Perkins and Scott McLaughlin have been completing the bulk of the testing thus far, with Matt Stone Racing and the V8 Supercars' technical department preparing the car.
V8 Supercars' Car of the Future has been implemented to reduce the cost of V8 Supercars racing, improve safety and even the playing field amongst the 28 drivers and teams.
V8 Supercars has commissioned Paul Ceprnich's Pace Innovations business to build the prototypes – the first of which is the Ford Falcon FG that has already completed a number of days at Queensland Raceway in Ipswich.
The second prototype – a Holden Commodore – is set to be completed in the coming weeks before its first on-track test.
Three Car of the Future chassis will be officially launched at the Sydney Telstra 500 in December this year, with the body panels of the third chassis yet to be confirmed …