IndyCar delays introduction of new aero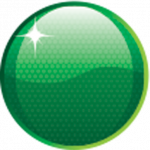 IndyCar has announced that it will delay the introduction of alternative aero kits for its new IZOD IndyCar Series chassis until 2013.
While the a;ternate aero-kits have been shelved for an extra 12 months, the next-generation chassis remains on target to debut in competition at the start of the 2012 season.
"The most important thing we can do as a series is look at what is in the best interest of both our long and short term," said Randy Bernard, CEO of IndyCar.
"It is important that we maintain a high car count next year by ensuring we have cost containment for our teams. We must listen to our team owners and try to help. I'm the biggest advocate of the aero kit and I feel this is by far the best decision for our series. The 2012 season will be exciting with the debut of our new car as we focus on relevancy and technology with engine competition, turbochargers and direct injection among other things."
Reigning Indianapolis 500 champion Dan Wheldon was behind the wheel of the initial test of the new chassis August 8-9 at Mid-Ohio Sports Car Course.
Stan Sport is the only way to watch every round of the INDYCAR SERIES. Click here for all the action streaming ad-free, live and on demand.
"We are extremely pleased with the results of our first test of the new chassis," said Will Phillips, vice president of technology at IndyCar.
"Everything performed as we expected in this initial shakedown. All systems were sorted and checked, and we look forward to our next test."
The new control chassis is dubbed the IndyCar Safety Cell and is delivered to teams as a rolling unit. Different body coverings will be used for ovals and road/street courses. The cars will be powered by 2.2 litre turbocharged V6 engines produced by Chevrolet, Honda and Lotus.
Engine manufacturers — each of whom has ordered a next-generation chassis — will commence testing in early October with their respective aligned teams. So far, Chip Ganassi Racing, A.J. Foyt Racing and Sam Schmidt Motorsports have signed on with Honda. Team Penske is the anchor team for Chevrolet.
Teams are scheduled to receive their first chassis in mid-December.