Ford officially backs V8SuperTourers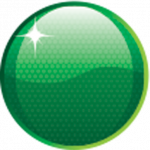 V8SuperTourers has confirmed that Ford New Zealand will join Holden as official supporters of the new series.
The news comes just days after Auckland-based PSR West Racing took delivery of the first FG Falcon V8SuperTourer chassis from designer and constructor, Paul Ceprnich, of Pace Innovations, Australia.
Ford's support has come under question due to the brand of 'control' engine being used in each car, making this announcement a major milestone for the class.
John McIntyre, competitor and category manager, will campaign his two cars with official Ford-backing, and says that securing Ford's support is a huge coup.
"It's fantastic to have Ford's support of the 'V8 Series of Champions,' he said.
"On behalf of V8SuperTourers Ltd, I can say we are all proud to have the opportunity to provide Ford New Zealand with a sustainable platform to promote their current and future models through this exciting motorsport series.
"More than 110 individual parts from the FG Falcon road car go into making an FG Falcon V8SuperTourer. The FG Falcon is such a good looking road car, it also makes a very aggressive-looking racecar which we know fans will love."
Chris Masterson, Ford New Zealand's marketing manager, says that the new class's performance improvements has the company excited to be involved.
"Ford New Zealand is thrilled to be supporting this exciting new V8SuperTourers series," Masterson said.
"The combination of the great driver line-up and the sheer leap in performance of these racecars will set a very exciting stage for spectators, existing and new. This new series embodies what the Ford Falcon brand is all about: dynamic performance and style."
A select group of Ford fans had the opportunity to see the first Ford production chassis at a gathering in Auckland before the team at PSR West took the unit back to their workshop to start work on the car and ready it for testing, scheduled for October, prior to February's opening race meeting. The car has been earmarked for Kiwi racing hero Craig Baird.
The PSR West Falcon is the first of six FG Falcons scheduled to arrive from Australia in coming weeks. The next two Ford units head to the now Taupo-based John McIntyre Racing workshop. McIntyre will drive one car himself and is still to announce the driver of his team's second FG Falcon.
Three more Fords are also on their way for Christchurch drivers Andy Knight and Eddie Bell, and Auckland's Colin Corkery via Penrose-based Racing Projects team of Nigel Barclay.
The seven-round inaugural V8SuperTourer series gets underway at Hampton Downs Motorsport Park over the weekend of 17 to 19 February. the series also heads to Christchurch twice, Fielding and Taupo once with two additional rounds at the North Waikato Hampton Downs circuit.
As reported by Speedcafe.com previously, the final three rounds of the series will feature a two-driver format, expected to allow many V8 Supercars drivers to compete along the NZ stars.