Peter Opie takes Radical clean sweep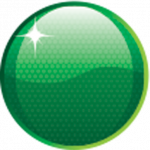 Ed Singleton may have wrapped up the 2011 Radical Australia Cup title courtesy of two consistent finishes during the sprint races on Saturday, but it was 2010 champion Peter Opie who was the standout at Morgan Park for Round 5 of the Shannons Nationals presented by Hi-Tec Oils.
Opie's mandate for the season finale was clear – win everything – and hope that Singleton has a failure, but it wasn't to be, as Singleton ran inside the top five all weekend.
It was a moot point by Sunday morning after Singleton put the title out of question, so it was a clean slate for the final 50-minute enduro of the year, and the gloves were off. It started early too, Singleton spinning on his way out of the pits, forcing him to start rear of field, which was in the end a godsend as the action started off the line, action which ultimately forced Richard Bloomfield and the other driver in the equation for the title – Simon Haggarty – into retirement after less than 200 metres.
Bloomfield had been starting like a jet all weekend and charged forward off the third row, to right where Singleton would have been, when a bottleneck forced four cars into two grooves, Bloomfield turned across from the outside of the track to the pitlane wall, collecting Haggarty in the process.
After the Safety Car returned the field to green, Opie and Formula JK Asia pilot Duvasehn Padayachee stormed away from the field, with Radical Team Melbourne's Robert Baird a brilliant third early before succumbing to Greg Smith.
After the compulsory pitstop cycles, Opie remained in front, while Padaychee's co-driver Bill Medland had a high speed off at the sweeper, knocking off the nosecone, which bounced back and hit the charging Tony Palmer.
Medland was out, while Palmer continued to charge, attacking third placed Oliver Smith in the dying stages in a move that saw the two come together, spinning Smith to the infield. He attempted to rejoin but became stranded on the high kerb, ending his run. Palmer was handed a 33 second penalty post-race for the infringement.
Up front though it was all Opie, who took maximum points for the weekend, with Byron Smith home a brilliant second, and Palmer (despite the penalty) third, Gary Walker fourth and Tony Haggarty fifth.