Singleton wins first 2011 Nationals crown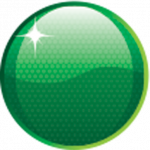 The 2011 Shannons Nationals presented by Hi-Tec Oils has crowned its first champion for the season, with Ed Singleton amassing enough points to put the Radical Australia Cup title out of reach with one endurance race to run.
Reigning champion Peter Opie (Radical Australia) needed to win everything for the weekend to have any kind of chance, but Singleton's consistency has put the result out of question.
"I'm stoked," Singleton said after the title was secured today.
"We knew what we needed to do, and the aim was to keep out of trouble in today's sprint races to ensure the result was out of question for tomorrow.
"Eighth was the cutoff, if we finished worse than eighth we would have had to complete the 50-minute race tomorrow with complete caution. Fortunately though we can enjoy the race tomorrow and go on the attack."
Opie took maximum points from qualifying, a comfortable victory in two races and the fastest lap in each. Behind him, Singleton finished third in Race 1, and finished a tough third in Race 2 after a race long battle with Ollie Smith (WT Partnerships), Tony Palmer (Radical Events), Simon Haggarty and Byron Smith. The five cars ran nose-to-tail for much of the 12-lapper without any real changes of position.
"I was on the radio telling the boys to attack," Radical's team manager Garth Walden admitted afterwards.
"Ed was never going to challenge, he needed the points, so he would have made room, but they're all too gentlemanly!"
The Kerrick Sports Sedan Series saw Tony Ricciardello obliterate the qualifying lap record set by Darren Hossack 12 months ago.
Ricciardello hustled his Red Rooster Alfa Romeo GTV/Chev around the Morgan Park layout with an impressive 1m12.4304 lap, more than a second faster than Hossack and on untried Dunlop rubber.
"Darren [Hossack] tried them at Eastern Creek, and they looked pretty good," Ricciardello said.
"Dunlop were keen for us to try them here. They're a little bigger in diameter which has changed the characteristics of the car a little, but they're quick."
Quick was the understatement of the day, with Scott Butler (Menai Blinds/Steve's Toyshop Camaro Chev) the Alfa's strongest challenger, although sadly, his quick qualifying lap (1m16.2055) was closely followed by a driveline failure at the end of the main straight, causing serious damage to the gear selector, which put him out of Q2 to allow him to effect repairs. Ricciardello too elected to sit out Q2 after initially planning to run his 'green' Michelins, but in the end, he decided against it and will wait until the three sprint races tomorrow to make a decision on which way he'll go.
In Saloon Cars, Matt Shanks was a surprise winner. The Queensland state racer showed his national counterparts a clean set of heels in the 10 lap race, with his Falcon AU leading a Blue Oval domination where Ford filled the top 10 places.
The Swift Racing Series saw Allan Jarvis take the win from Morgan Haber. Brooke Leech finished third. Late editions to the small field included 1987 Bathurst 1000 winner Peter McLeod and former V8 Utes driver Steve Robinson.
The TMR juggernaut continued in the Australian Manufacturers Championship with team-mates Stuart Kostera and Inky Tulloch taking a solid victory in the opening one-hour enduro, leading an all EVO podium, with Dylan Thomas (CXC Global EVO 9) second, and production car stalwart Jim Pollicina (Poll Performance EVO 9RS) third.
The Allan Heaphy run TMR crew was never seriously challenged, losing the lead for just two laps to Pollicina during the pit stop rotations, but were soon back in front and in control. Sadly for Mazda's Jake Camilleri, the expected challenge from the 2010 event sensation never came, although he did manage to take fourth as the last of the cars on the lead lap, ahead of Peter O'Donnell's GWS Personel BMW 335.
In the first Australian Formula 3 race, Josh Burton suffered a huge roll over. CLICK HERE to read the story and see the pictures of his frightening accident. Chris Gilmour took the race win – his first in seven years.
In the Porsche GT3 Cup Challenge, Matthew Kingsley scored a win on his return to the class. CLICK HERE for that story.