Ward gets his SGP chance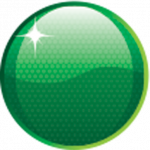 The young Queenslander will line up against the world's best, including good mate and countryman, Chris Holder and Australia's triple World Senior Champion, Jason Crump.
The purpose built Speedway venue in Torun (that would rival many NRL or AFL stadiums) – is no stranger to Ward, having based his Polish club racing there in 2009 and 2010. He has had a taste of Speedway Grand Prix life over the last couple of years assisting Holder in his quest to become World Champion.
"When I got the phone call I wasn't shocked. I knew I had been going pretty well and I knew they would look at me," Ward said. "But I was pretty honoured to say 'yes'.
"I'll be bringing my Dad over from Queensland for it as it's a big moment for my family as well. They're very proud.
"I'm really looking forward to it. If I made the semis, that would be unbelievable, but just to score some points, have some fun and be in the Grand Prix is what I am going for.
Australia's Double World Under 21 Speedway Champion, Darcy Ward will get his first Speedway Grand Prix opportunity later this month when he dons the wildcard jacket at the Grand Prix of Poland on August 27.