STATS WEEK: Lowndes ahead on streets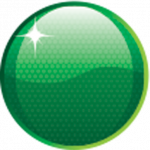 With the 2011 V8 Supercars Championship currently at its halfway mark, Speedcafe.com puts the first 15 races under the microscope in a five-part STATS WEEK analysis. Today we look at street and permanent course form.

The first seven championship events of 2011 have seen the V8 Supercars race on three street and four permanent courses.
Splitting the points standings into hypothetically separate 'Street' and 'Permanent' Circuit Championships sees honours even between TeamVodafone stable-mates Jamie Whincup and Craig Lowndes.
The former may have won two of the six street races held so far this season, but incidents in both races at the ITM400 Hamilton sees the current championship leader fall nine points short of his team-mates' street circuit tally.
THE FINAL RACE OF THE 2023 REPCO SUPERCARS CHAMPIONSHIP ON ONE OF THE WORLD'S BEST STREET CIRCUITS. GO ALL IN AT THE VAILO ADELAIDE 500, CLICK HERE TO BUY TICKETS
TeamVodafone retains its one-two standing however, while Rick Kelly sits third and Garth Tander fourth, thanks in parts to wins for the Holden pair in Hamilton (Kelly), Adelaide (Tander) and Townsville (Tander).
Aguably the biggest winner of all on temporary circuits however has been Todd Kelly, who improves 10 championship places to sit 13th in the street standings.
Other big improves are Karl Reindler (who has finished all six street races but has failed to score points in four permanent circuit races), Dean Fiore (whose three best finishes have come across the Adelaide and Hamilton weekends) and Russell Ingall (who, despite crashing out of Race 3 in Adelaide, has scored three of his four biggest points hauls during the Hamilton and Townsville events).
This year's street races have not been without incident, and Michael Caruso (down 12 positions), Jason Bargwanna (down eight positions) and Tim Slade (down five positions) all fall considerably from their current championship positions due to a variety of collisions.
With nine of the 15 races held thus far having been run on permanent circuits, the hypothetical Permanent Circuit Championship standings naturally features less dramatic swings.
The biggest gainers are Steven Johnson, Alex Davison, Jason Bright and Jonathon Webb, who each jump four championship positions when the street races are removed. Davison's race results on the two different circuit styles have been particularly affected by his qualifying performances, with the IRWIN Racing driver's one-lap performances currently yielding a grid position average of 9.9 on permanent circuits compared to just 21.0 on streets.
Those to lose out the most from dropping the street races from the standings are factory drivers Mark Winterbottom and Garth Tander – the former having scored four of his six best race results on streets, and the latter having taken his two race wins in Adelaide and Hamilton.
See below for the hypothetical Street and Permanent Championship standings
Street Circuit Championship
| | | | | |
| --- | --- | --- | --- | --- |
| Rank | Driver | Points | Actual Champ Pos | Gain/Loss |
| 1 | Craig Lowndes | 672 | 2 | +1 |
| 2 | Jamie Whincup | 663 | 1 | -1 |
| 3 | Rick Kelly | 621 | 4 | +1 |
| 4 | Garth Tander | 618 | 7 | +3 |
| 5 | Mark Winterbottom | 591 | 5 | 0 |
| 6 | Will Davison | 582 | 6 | 0 |
| 7 | Shane Van Gisbergen | 507 | 3 | -4 |
| 8 | Steven Johnson | 467 | 8 | 0 |
| 9 | Fabian Coulthard | 441 | 12 | +3 |
| 10 | Alex Davison | 435 | 9 | -1 |
| 11 | Lee Holdsworth | 401 | 11 | 0 |
| 12 | Jason Bright | 399 | 10 | -2 |
| 13 | Todd Kelly | 377 | 23 | +10 |
| 14 | Russell Ingall | 372 | 20 | +6 |
| 15 | Paul Dumbrell | 327 | 16 | +1 |
| 16 | Steve Owen | 309 | 17 | +1 |
| 17 | James Moffat | 291 | 21 | +4 |
| 18 | Tim Slade | 282 | 13 | -5 |
| 19 | James Courtney | 273 | 19 | 0 |
| 20 | Dean Fiore | 270 | 26 | +6 |
| 21 | Karl Reindler | 269 | 27 | +6 |
| 22 | Greg Murphy | 257 | 18 | -4 |
| 23 | Jason Bargwanna | 252 | 15 | -8 |
| 24 | Tony D'Alberto | 249 | 25 | +1 |
| 25 | David Reynolds | 249 | 24 | -1 |
| 26 | Michael Caruso | 248 | 14 | -12 |
| 27 | Jonathon Webb | 221 | 22 | -5 |
| 28 | Warren Luff | 141 | 28 | 0 |
Permanent Circuit Championship
| | | | | |
| --- | --- | --- | --- | --- |
| Rank | Driver | Points | Actual Champ Pos | Gain/Loss |
| 1 | Jamie Whincup | 1020 | 1 | 0 |
| 2 | Craig Lowndes | 825 | 2 | 0 |
| 3 | Shane Van Gisbergen | 810 | 3 | 0 |
| 4 | Steven Johnson | 698 | 8 | +4 |
| 5 | Alex Davison | 675 | 9 | +4 |
| 6 | Jason Bright | 644 | 10 | +4 |
| 7 | Rick Kelly | 623 | 4 | -3 |
| 8 | Will Davison | 618 | 6 | -2 |
| 9 | Mark Winterbottom | 610 | 5 | -4 |
| 10 | Lee Holdsworth | 604 | 11 | +1 |
| 11 | Garth Tander | 572 | 7 | -4 |
| 12 | Michael Caruso | 562 | 14 | +2 |
| 13 | Tim Slade | 555 | 13 | 0 |
| 14 | Fabian Coulthard | 547 | 12 | -2 |
| 15 | Jason Bargwanna | 542 | 15 | 0 |
| 16 | Greg Murphy | 471 | 18 | +2 |
| 17 | James Courtney | 454 | 19 | +2 |
| 18 | Jonathon Webb | 439 | 22 | +4 |
| 19 | Paul Dumbrell | 436 | 16 | -3 |
| 20 | Steve Owen | 420 | 17 | -3 |
| 21 | James Moffat | 391 | 21 | 0 |
| 22 | David Reynolds | 384 | 24 | +2 |
| 23 | Russell Ingall | 329 | 20 | -3 |
| 24 | Tony D'Alberto | 325 | 25 | +1 |
| 25 | Dean Fiore | 292 | 26 | +1 |
| 26 | Todd Kelly | 257 | 23 | -3 |
| 27 | Warren Luff | 256 | 28 | +1 |
| 28 | Karl Reindler | 247 | 27 | -1 |