Davies moves from Synergy to Borland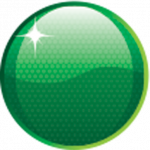 Australian Formula Ford Championship competitor Shae Davies will move to Borland Racing Developments' factory Spectrum squad for the upcoming Queensland Raceway event.
The 21-year-old Queenslander had started his first national season with reigning champions Synergy Motorsport, and will continue to race his current chassis as part of the new deal.
Davies sits 11th in the points standings after three rounds, and was encouraged by his first test with BRD at Winton recently.
"I had Tim Macrow doing my engineering, data and set-up work and it was great to draw on his collective knowledge and experience," said Davies.
"We were competitive with the CAMS Rising Star boys and they've been going great guns of late so hopefully I can repeat that form next time out."
Davies was one of 10 drivers selected for Kelly Racing's Shannons Supercar Showdown reality television show this season, but was eliminated in Episode 3 aired last Sunday afternoon.
The Australian Formula Ford Championship will support the Coates Hire Ipswich 300 V8 Supercars event across the August 19-21 weekend.