Strong outing for Reeves in Europe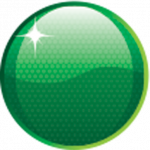 Australia's Brendan Reeves heads into the next World Rally Championship event in Germany on a high after a strong out at a Belgium tarmac event.
Driving the same type of Ford Fiesta R2 that he will drive in the WRC Academy segment at Rally Deutschland on 18-21 August, Reeves finished an impressive fifth outright and first in class at the Les Boucles Chevrotines on the Belgium/French border. The rally attracted 130 enrties.
"The result was clearly great, but more importantly we learnt a heck of a lot from doing this rally," said Reeves.
"Everything from doing the reconnaissance, reading notices and signs in French to the rally itself on such difference roads to Australia was all a great experience.
"Although it was an all-tarmac event, we had different types of sealed surfaces to deal with. From what we know in Germany in a couple of weeks, adapting to all the different types of asphalt will be key.
"We have done plenty of tarmac events in Australia, but this was our first outing in a Fiesta R2 and we are also feeling comfortable and confident from that point of view."
Fellow Australian WRC Academy entrant Molly Taylor was also in action over the weekend at Rally Obehere in Germany.
Taylor used her own Fiesta R2 as one of the official course cars for the tarmac event. Damp conditions provided an even greater experience for Taylor and co-driver Seb Marshall.
"A wet and tricky day at Rally Obehere but a fantastic experience and a lot of fun," said Taylor.
"It was great to have been invited to be part of the event, even on slick tyres!"