Keselowski defies odds to win Pocono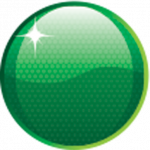 Brad Keselowski has put a broken ankle behind him to win the NASCAR Sprint Cup Good Sam RV Insurance 500 at Pocono Raceway.
The driver of the #22 Dodge suffered foot, ankle and back injuries in a high-speed testing crash at the Road Atlanta road course last Wednesday. CLICK HERE for that story.
Prior to the race weekend at Pocono he had to be cleared by NASCAR's medical staff and the injuries prevented him from competing in the Nationwide Series race at Iowa.
In a race that weather played its part, Keselowski and the other drivers had to wait-out a 90-minute rain shower in the middle of the 200-lap journey. A gamble on not stopping prior to the re-start vaulted Keselowski and Penske team-mate Kurt Busch to the head of the pack. Through the final two pit stops in the race they were able to maintain their spots near the front, with Keselowski taking his second win on the year while Busch finished third behind his brother Kyle.
Kurt Busch held off a fast finishing Jimmie Johnson with the pair 'trading paint' on the final lap. A heated exchange followed on the pit road between the two NASCAR stars.
No such issues for Keselowski who is now the top-seed in the 'wild card' segment for the Sprint Cup Chase. The 'wild card' is reserved for the two drivers sitting between 11th and 20th who have the most wins on the season.
"It's not me it's good people it really is," said Keselowski.
"I just want to get this car in the chase and have a good run for the championship.
"Runs like today show that we can do it. Everyone on this team is working together and turned around Penske Racing; it's something I'm really proud of and I'm looking forward to many years of success here.
A 20th place finish for Australia's Marcos Ambrose was not the result he was looking for.
The Tasmanian struggled to find a car balance and even bounced off the wall at one stage.
"It was just a long day today, but we just fought and gouged all day," said Ambrose.
"I feel like I got the most out of myself and the guys really tried hard. It's not the day we wanted, but we're still proud of ourselves and we'll get 'em next week."
Ambrose has every right to feel confident as next week is the second and final road course race of the year at the famed Watkins Glen International. He will race on the Saturday Nationwide Series race, an event he has won for the last three years. The Ford driver will then be one of the favourites for Sunday's Sprint Cup race after finishes of third, second and third.
RACE RESULTS: Good Sam RV Insurance 500 – Pocono Raceway
Pos
Driver
Car
Sponsor
Lap
Status
1
Brad Keselowski
Dodge
Miller Lite
200
Running
2
Kyle Busch
Toyota
M&M's
200
Running
3
Kurt Busch
Dodge
Shell / Pennzoil
200
Running
4
Jimmie Johnson
Chevrolet
Lowe's
200
Running
5
Ryan Newman
Chevrolet
Tornados
200
Running
6
Jeff Gordon
Chevrolet
Drive to End Hunger
200
Running
7
Carl Edwards
Ford
Ortho Home Defense Max
200
Running
8
Greg Biffle
Ford
3M / 811
200
Running
9
Dale Earnhardt Jr.
Chevrolet
Amp Energy /      National Guard
200
Running
10
Paul Menard
Chevrolet
CertainTeed / Menards
200
Running
11
Tony Stewart
Chevrolet
Office Depot / Mobil 1
200
Running
12
Martin Truex Jr.
Toyota
NAPA Auto Parts
200
Running
13
Mark Martin
Chevrolet
GoDaddy.com
200
Running
14
Kevin Harvick
Chevrolet
Budweiser
200
Running
15
Denny Hamlin
Toyota
FedEx Office
200
Running
16
Matt Kenseth
Ford
Crown Royal
200
Running
17
Jeff Burton
Chevrolet
Caterpillar
200
Running
18
Clint Bowyer
Chevrolet
Good Sam Club
200
Running
19
A.J. Allmendinger
Ford
Best Buy
200
Running
20
Marcos Ambrose
Ford
Dewalt
200
Running
21
Regan Smith
Chevrolet
Furniture Row Companies
200
Running
22
Jamie McMurray
Chevrolet
Bass Pro Shops / Tracker
200
Running
23
David Gilliland
Ford
Front Row Motorsports
200
Running
24
David Reutimann
Toyota
Aaron's Dream Machine
200
Running
25
Bobby Labonte
Toyota
Reese Towpower / Highland
200
Running
26
Joey Logano
Toyota
The Home Depot
200
Running
27
Landon Cassill
Chevrolet
Phoenix Construction / Thank A Teacher
Today-Security Benefit
200
Running
28
Kasey Kahne
Toyota
Red Bull
200
Running
29
Andy Lally *
Ford
Interstate Moving Services
200
Running
30
Dave Blaney
Chevrolet
Golden Corral
198
Running
31
Travis Kvapil
Ford
Long John Silver's
198
Running
32
Juan Montoya
Chevrolet
Target
198
Running
33
Jason White
Ford
GunBroker.com
197
Running
34
David Ragan
Ford
UPS "We Love Logistics"
149
Running
35
Robby Gordon
Dodge
Speed Energy
79
Out of Race
36
Casey Mears
Toyota
GEICO
30
In Pit
37
Todd Bodine
Toyota
HP Racing LLC
25
In Pit
38
David Stremme
Chevrolet
Life is Good Kids Foundation
18
In Pit
39
Brian Vickers
Toyota
Red Bull
18
Out of Race
40
Scott Speed
Ford
Max Q Motorsports
16
Out of Race
41
Joe Nemechek
Toyota
AMFMEnergy.com / Pellet & Wood Stoves
14
In Pit
42
Erik Darnell
Ford
Red Line Oil
8
In Pit
43
J.J. Yeley
Ford
Front Row Motorsports
7
In Pit
CHAMPIONSHIP: After Race 21 of 36
| | | | | | | | |
| --- | --- | --- | --- | --- | --- | --- | --- |
| Pos | Driver | Points | Difference | Poles | Wins | Top 5s | Top 10s |
| 1 | Carl Edwards | 720 | Leader | 2 | 1 | 10 | 14 |
| 2 | Jimmie Johnson | 711 | -9 | 0 | 1 | 8 | 13 |
| 3 | Kyle Busch | 709 | -11 | 0 | 3 | 11 | 13 |
| 4 | Kurt Busch | 706 | -14 | 3 | 1 | 5 | 12 |
| 5 | Kevin Harvick | 700 | -20 | 0 | 3 | 6 | 10 |
| 6 | Matt Kenseth | 694 | -26 | 1 | 2 | 7 | 11 |
| 7 | Jeff Gordon | 668 | -52 | 1 | 2 | 7 | 10 |
| 8 | Ryan Newman | 658 | -62 | 1 | 1 | 7 | 10 |
| 9 | Tony Stewart | 642 | -78 | 0 | 0 | 2 | 8 |
| 10 | Dale Earnhardt Jr. | 641 | -79 | 1 | 0 | 3 | 9 |
| 11 | Denny Hamlin | 618 | -102 | 0 | 1 | 4 | 7 |
| 12 | Clint Bowyer | 600 | -120 | 0 | 0 | 3 | 8 |
| 13 | Greg Biffle | 597 | -123 | 0 | 0 | 1 | 7 |
| 14 | Paul Menard | 587 | -133 | 0 | 1 | 4 | 7 |
| 15 | Mark Martin | 567 | -153 | 1 | 0 | 1 | 6 |
| 16 | Kasey Kahne | 567 | -153 | 1 | 0 | 3 | 7 |
| 17 | A.J. Allmendinger | 562 | -158 | 0 | 0 | 1 | 4 |
| 18 | Brad Keselowski | 558 | -162 | 1 | 2 | 3 | 6 |
| 19 | David Ragan | 556 | -164 | 2 | 1 | 3 | 6 |
| 20 | Joey Logano | 548 | -172 | 2 | 0 | 3 | 5 |
| 23 | Marcos Ambrose | 529 | -191 | 0 | 0 | 3 | 6 |